Who are millennials, and why do they matter anyway?
It seems that seldom can we go a day without news of how the millennial generation is interacting with their world in a new way. From advertising to social media to the "new normal" of online dating, the millennial generation is challenging the cultural status quo on a scale that hasn't been seen since the 1960s.
But how are older generations supposed to keep up with the new rules that are being set by the younger millennial generation? And how can brands and companies reach this new generation in the ever-changing landscape of the Internet? More importantly, what will millennials' relationship with healthcare look like as they age and require care?
The Millennials: who are they?
While there is no set formal definition of the millennial generation, it is commonly accepted that millennials are those born between the 1980s and the early 2000s. Millennials were the first generation to come of age at the turn of the century, and have markedly different views on technology due to being brought up in the digital age. If you define millennials as those born between 1982 and 2000, they comprise 26% of the American population.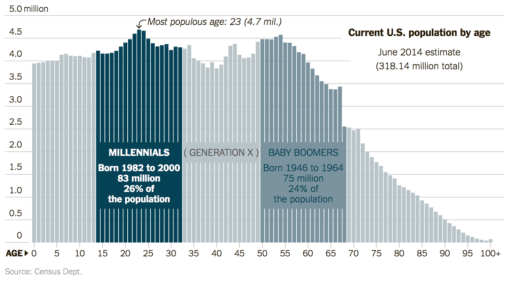 How do millennials respond to advertising?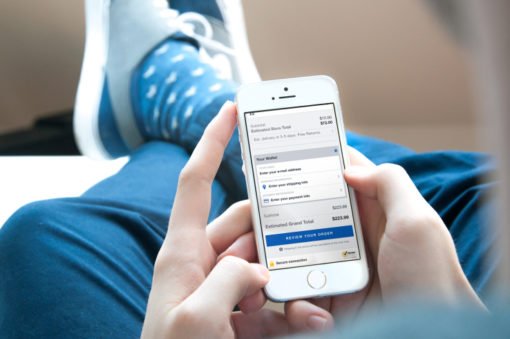 Millennials have proven to be a challenging audience when it comes to advertising, as they have turned conventional methods on their heads and reinvented entirely new approaches. Research has shown that millennials are bombarded with advertisements all the time; guesses range as high as 20,000 messages per day. Not surprisingly, millennials don't want to be marketed to – they have been inundated with every message imaginable.
That doesn't mean that advertisers have given up on millennials, though: because millennials are estimated to spend more than $200 billion annually by 2017, advertisers are aggressively trying to capture some of that value.
What do millennials think about brands?
While most millennials are wary of advertising, they do associate quite positively with brands. For the millennial generation, a brand is a hallmark of acceptance and belonging – they want to be seen with branded goods, whether it be the latest tech from Apple or the Anthropologie clothes they are wearing. Millennials love brands, and that presents a sizable opportunity for anyone developing a brand whose focus will be on younger generations.
However, there is a distinction to be made. Millennials don't just love brands, but particularly authentic brands that tell unique and engaging stories. It's clear that traditional advertising won't work – brands must create and share authentic stories and engaging content to show how much they care and how millennials can join them.
What does this mean for ophthalmologists?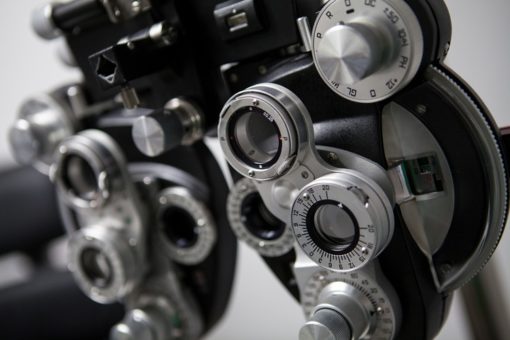 As it pertains to ophthalmology, millennials represent a massive opportunity, both in terms of education, engagement, and capturing value. While most millennials are not yet in need of cataract surgery, they will as they come of age. While not all refractive surgeons understand this yet, some are ahead of the curve, including Dr. Tal Raviv, Medical Director of The Eye Center of New York, who had this to say about Messenger:
"Upon starting a modern, technology-driven ophthalmology practice in Manhattan, I sought a website developer that could represent all that and more. With Messenger, I was able to hone the practice message with a professionally produced video and a modern, clean, mobile-friendly website that serves the millennials and baby boomers alike."
See what Messenger did for The Eye Center of New York ›
Educating millennials about eye care and the new technology available to help them manage their visual health is crucial. Research shows that it takes a brand on average seven "touchpoints" before a consumer feels comfortable with the brand; to capture the potential value that millennials represent, ophthalmic brands must take action now.
How can the ophthalmic industry provide better care and services to this new generation?
Ok, so millennials represent a huge and largely untapped market for the ophthalmic industry. But how can ophthalmologists and other eyecare brands help provide better care and deliver value in order to capture the millennial market?
#1: Be on social media
Not surprisingly, millennials turn to the internet to discuss their experiences and interact with others around the world – both brands and individuals. In order to educate and foster engagement with millennials, it's important to be part of the conversation happening on social media. Make sure your social profiles are up-to-date and engaging.
On average, millennials spend more than 25 hours per week online, so it's not just important that you are on social media, but that you are active on social media.
Related: How Physicians Can Utilize Social Media
#2: Ask questions
There are so many opportunities to ask questions of younger generations that it's almost ridiculous. Social media often facilitates the conversation, but it doesn't have to be the entire conversation. In psychology, the principle of reciprocity states that individuals are more likely to return a favor when one is presented to them. As it pertains to millennials and your brand, you must express interest in the individual before ever asking for anything in return.
#3: Provide value, don't just advertise
If there's one thing millennials hate, it's being advertised to 24/7. Make sure your brand stands apart by providing value and educating…just for the sake of the other person. While advertising isn't bad at all, pay careful attention to the message you're sending and make sure it's not all ads or self-promotion.
#4: Be relevant with your website and blog
According to research, 46% of people said that website design is the number one criterion to help them determine the credibility of a company or brand. In addition to design, the load time of a webpage is critical. The golden rule is that people will leave if they have to wait more than 4 seconds for a page to download. This is why Facebook recently invested in its Instant Articles feature. Before Instant Articles, the average load time of an article shared on Facebook was 8 seconds, a virtual eternity for younger generations.
The factors of design, usability, and load time are heightened with the millennial generation, who are the first generation in history to be considered "digital natives" rather than older generations, who are "digital immigrants." Millennials grew up with the internet; in fact, many millennials nowadays cannot remember what life was like before the Internet. As a result, design, usability, and quick load times are of paramount importance when marketing to millennials.
#5: Offer new and different ways to connect
Millennials are often early adopters when it comes to new technology, so offering new and different ways to engage could be a boon for your brand or practice. Instead of requiring a phone call to book an appointment, consider offering an option to easily book on your website. Rather than requiring checks to be written out, consider moving to an online billing system. Mobile health apps can also be a great way to foster engagement, as they offer ways to manage ones' records, appointments, and the like. Text message reminders about appointments and procedures can be great ways to decrease truancy.
While new technologies like this won't be for every practice, suffice it to say that there are sizable opportunities to connect and engage with millennials.
#6: Millennials value authenticity, so tell your story and show them who you really are
Perhaps the most important piece of advice is to be authentic when engaging with millennials. 43% of millennials rank authenticity over content when consuming news, so being genuine as a brand is of crucial importance.
Millennials have received every fake message and every empty promise imaginable from brands, and they are on the lookout for authenticity. As a result, they deeply value authenticity, and you will lose them at the first sign of anything disingenuous.
A new age of marketing
It's clear that traditional marketing doesn't work the same way for millennials as it does for older generations; in order to capture the value that millennials offer, one must think creatively about telling authentic stories and finding new ways to connect and engage with them.