Healthcare Video Marketing: Worth more than a thousand words
As healthcare marketers search for more unique ways to get their patients' attention, one tactic that has become increasingly popular is healthcare video marketing.
This trend isn't exactly surprising. Video is no longer an "up-and-coming" marketing tactic. Video is here to stay – and if this trend continues, video may just become the most prevalent and powerful marketing channel many healthcare marketers have at their disposal.
Video Production Services
Learn More About Messenger's Video Production Services
Patients are 64% more likely to purchase a product or service after watching a video about it. With the mass of information available online, it's easy for patients to get lost in websites that are 100% text. That's why video is crucial to growing your practice.
We've all heard the phrase "a picture is worth a thousand words."
But if we look at the impact that video can have on physicians' ability to tell compelling narratives about their practices, it quickly becomes obvious why video is far more powerful: according to Dr. James McQuivey of Forrester Research, if a picture is worth 1,000 words, one minute of video is equal to 1.8 million.
But what makes video so powerful? And how can healthcare professionals in private practice use video effectively to attract more patients to their practice? It all starts with psychology.
What Video Does to Our Brains
Our brains love watching videos.
Video helps us connect with content on a more visceral level than text alone – and perhaps that because our brains are able to process visual content much faster and more accurately than text:
90% of the information our brains process on a daily basis is visual

The average viewer remembers 95% of a message when it's watched in video form, compared to only 10% when read.

Our brains process visuals 60,000x faster than written words
Video not only helps us process information more quickly, but also helps us connect on a deeper level. A primary way video does this is by communicating both audible and verbal clues.
Video brings together two things – body language and verbal tones – that the written word alone can't communicate.
With video, there aren't any opportunities to misinterpret context, because video clues us into body language and tone.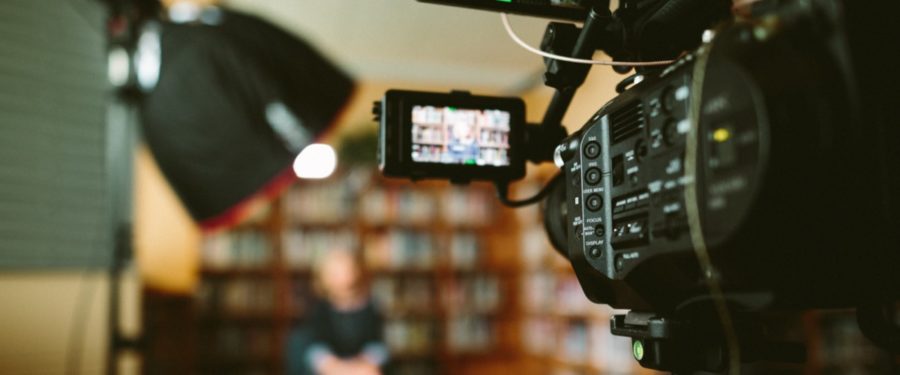 And not only that, but video is inherently story-driven – and our brains love engaging with stories. The human brain remembers vivid details when told in a story form much more than statistics or arbitrary facts.
What's more, video appeals to our emotions. Far more than text, video has the power to shift decision-making away from the rational, calculated decisions we often make and influence patient behavior by appealing to our emotions.
Not only are our brains somewhat "hard-wired" to process video more easily than text, but as more video is being produced, we've also become more used to consuming information this way. Just consider the meteoric rise of video content:
Facebook gets more than 8 billion video views a day

More than 300 hours of video content are uploaded to YouTube every minute

YouTube has reported that mobile video consumption increases 100% every year
Video is everywhere, and it is a useful tool for helping us understand information, connect with stories, and move to take action. But how can private practices use video in their marketing to help attract more patients to their practice?
Why healthcare video marketing is powerful for private practices
Not only do videos help us connect with stories more effectively, but they also promote action and influence conversion behavior.
For instance, video has a strong positive effect on conversion rates:
Video in an email results in a 200-300% increase in click-through rate

Including a video in a landing page can increase conversion by 80%

After watching a video, patients are 64% more likely to buy a product online
Can you imagine doubling your patient leads just by including one element? Video has the power to do just that.
And it's not just useful for patient acquisition, either. If you're a physician trying to connect with executives other industry leaders, video can be a powerful tool as well:
50% of executives look for more information after seeing a product or service in a video

64% of executives visit the marketer's website after seeing a video

39% call a vendor after seeing a video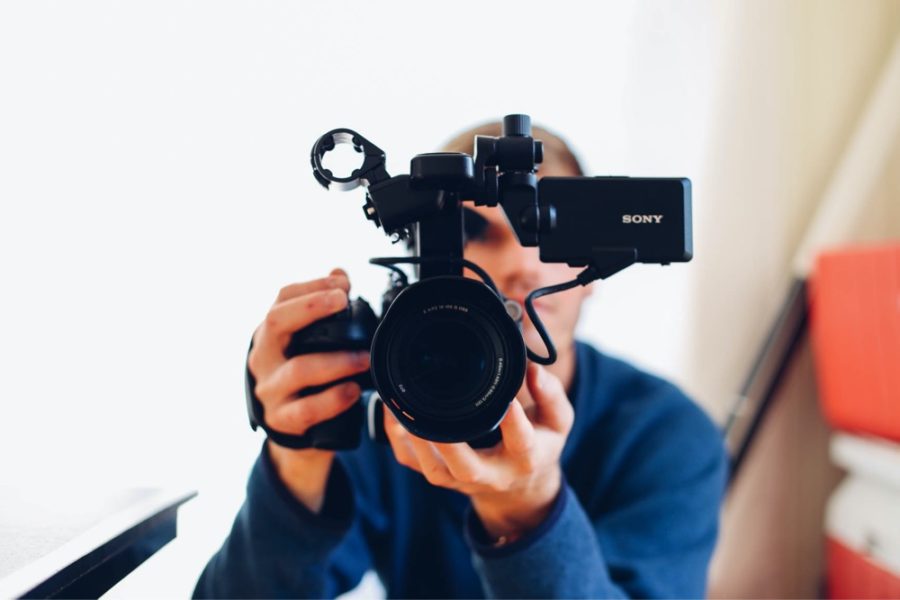 Video's effect on conversion rates is so powerful that 65% of marketers plan to increase their mobile ad budgets to account for video this next year.
Not only do videos help with conversion rates, but they lead to higher interaction with a practice as well. Videos on a landing page increase the time spent on that page, and patients are more likely to click around to other pages on the site, which reduces bounce rate and increases the likelihood of getting conversions elsewhere on your site.
And the vast majority of patients actually want to click on a video to learn more, even in advertisements: according to MediaMind, consumers are 27 times more likely to click on a video ad than a traditional banner ad.
Video can be great for SEO, too. Video is incredibly useful content, and in the world of healthcare SEO, content is king. The more useful content you can produce and share on a regular basis, the more your search engine rankings will improve.
How video helps other marketing channels
Video is not only a marketing channel in and of itself – it's also great content to post to your other marketing channels.
Video is very "cross-functional" in that regard. It's not just a single piece of content on your website that patients may or may not engage with – when posted to other marketing channels, video increases the effectiveness of nearly every other platform your practice is on.
For example, you can effectively use video on:
Organic social media posts
Paid social media advertisements
Radio spots (by using the audio from your video)
Digital billboards
Pre-Roll YouTube ad campaigns
When you view video through the lens of all of your marketing channels, it becomes a much more versatile tool.
Smart healthcare marketers don't just produce a video for one purpose only – they use it as an evergreen piece of content to post to a variety of channels and increase their marketing reach.
How to get started with healthcare video marketing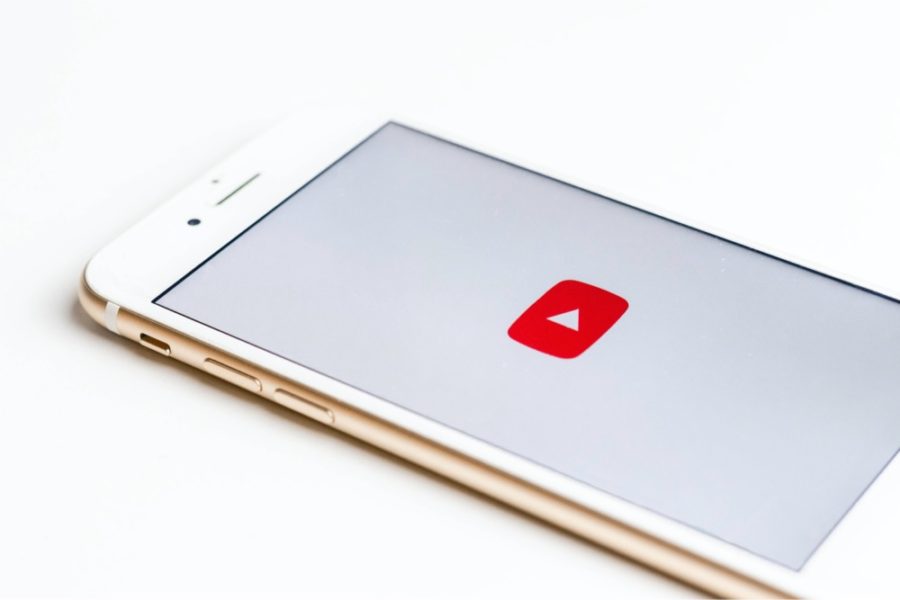 Set Your Goals and Choose Your Channels
If you want to get started with healthcare video marketing, you first must determine your goals. There are many different types of video, and the type you choose will depend on the goals for your practice.
If you want to increase brand awareness, video ad campaigns and social media video campaigns are a good option.

If you want to engage current patients, "behind the scenes" videos posted to social channels can be incredibly effective.

If you want to drive conversions and attract more patients to your practice, a combination of video ad campaigns and a well-produced promotional video on your landing pages is a killer combination.
Make a Plan
You will then need to make a plan for the actual production of the videos – and again, this depends on your channels and the type of video you will be producing.
Simple "behind the scenes" videos or other video content for social media can easily be filmed with an iPhone and a handheld stabilizer, while practice promotional videos, TV spots, or YouTube ad campaigns often require a more professional, multi-camera setup.
Set a Budget and Timeline
If your video production requires a more involved approach than just your doctor and an iPhone, you will want to do some research to determine a budget and timeline for your video.
Behind the scenes videos or patient testimonials can often be filmed in-house by a staff member with minimal equipment. You may want to spend a few hundred dollars on a handheld stabilizer, but once you have that equipment, the only real cost to produce these videos is time.
On the other hand, some types of video marketing campaigns require external teams to be brought in and occasionally, multi-day shoots to gather the necessary content.
Promotional videos can be expensive – often $5,000-$10,000 (or more) for a multi-camera shoot and professional post-production. These types of videos take much longer to produce, as well – don't expect to have a video produced in a week.
Regardless of the cost and longer timeframe, the effectiveness of these video campaigns and the impact they have on patient lead generation pays off very quickly.
Doing Video In-House? Read These Tips.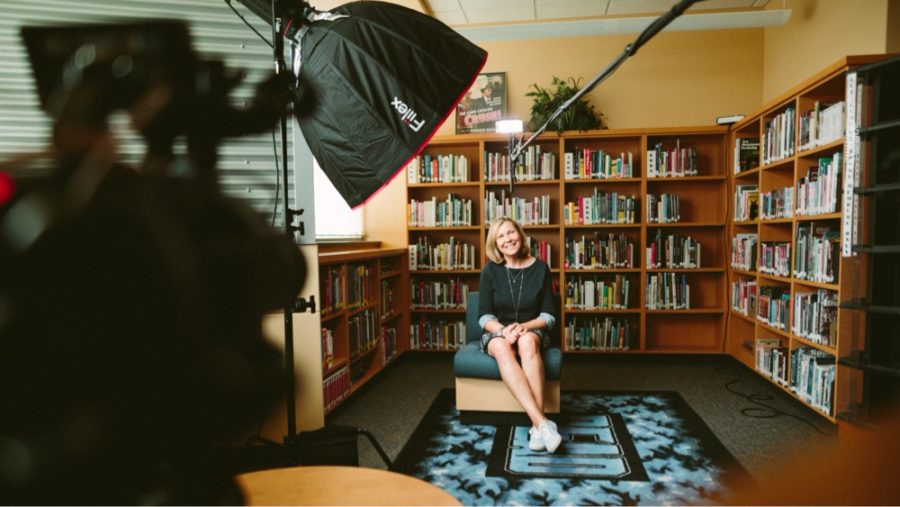 If you decide to video content yourself on a smaller scale, there are a few tips that can help your in-house production look like it was done on a much larger budget:
Have a steady hand. Many doctors choose to film this type of content on an iPhone that's handheld, and that's ok – if you have a steady hand. If not, purchasing a handheld camera stabilizer will go a long way to polish your production value.

Invest in a good microphone. Aside from the video quality itself, the next most important thing is audio. You can have the nicest camera in the world, but if your audio quality isn't great, your video will still be terrible. A good microphone will immediately increase the production value of your video.

Keep an eye on lighting and background. Finding good natural light to film a video is essential if you want it to look good. Avoid harsh shadows if filming near a window, and keep an eye on the "flicker" that's caused by the fluorescent lighting commonly found in commercial buildings. If your office is on the darker side, consider investing in a small LED light panel to even out your lighting.

After you're done filming, think through where the video will live. Ideally, you want a player that loads quickly on your website and has good customization options. YouTube is obviously the most popular, but Vimeo is a good option as well. Vimeo offers more creative control, but YouTube has more of a social network built-in, so your can easily expand your reach (and advertise if you wish) on there. Regardless of which platform you choose, it is not recommended to host your video on your own website, as it will likely be slower than hosting it elsewhere.
Video Production Services
Learn More About Messenger's Video Production Services
Patients are 64% more likely to purchase a product or service after watching a video about it. With the mass of information available online, it's easy for patients to get lost in websites that are 100% text. That's why video is crucial to growing your practice.
Types of videos you can use to attract more patients
When it comes to healthcare video marketing, there are many types of videos you can use to attract more patients to your practice. We've outlined some of the most popular below:
Behind the Scenes Videos
Everyone loves a good behind the scenes video – and this rule applies to doctors' offices, too. Patients love seeing the operations and people that make their experience so wonderful. Showing patients glimpses of daily life at your practice, your back-office staff, and all of the "hidden" elements that go into providing wonderful patient experiences help pique interest and familiarize patients with your practice. These videos are easy to produce and are naturally intriguing to many patients.
Social Media Videos
Behind the scenes videos are a wonderful example of videos that work great on social media, but you can get more creative with your social media content, too. Maybe one of your doctors could go "live" on Facebook, Instagram, or another social network every set time to answer patient questions or talk about life at the practice. Maybe you want to produce a set of video patient testimonials for sharing on social media. Regardless of the creative series you think up, be sure to post them on social media to increase engagement, help existing patients share your story, and draw new patients in.
Video Ad Campaigns
Video ad campaigns tend to be more structured and promotional in nature. These videos can live on a variety of channels from YouTube Pre-Roll Ads to local TV advertisements that run on the 6PM news – they're incredibly versatile. When producing video ad campaigns, be sure that you're capturing enough content to be used in a variety of placements. When conducting interviews of physicians, patients, and office staff, be sure that questions are answered in such a way that the video content could be used for a number of different ads on different channels.
Practice Promotional Videos
Practice promotional videos are obviously the most promotional in nature. These videos are often 2-3 minutes in length and are designed to live on the homepage of your website to draw new patients in. Practice promotional videos help pique patient interest and familiarize patients with your practice. This helps transforms the nature of the physician-patient relationship from transactional to more human in nature. Using strong imagery and powerful music can help these videos appeal to patient emotions, which is a powerful way to influence buying behavior.
Recap: Why video is such a great opportunity for private practices
A key problem for healthcare marketers is keeping content "fresh" and engaging – telling their practice's story in a way that keeps patients interested. Unlike other types of content. video is one of the most versatile types of content you can produce.
Blog posts age. Long paragraphs of text are skimmed over. Offers expire. Patient reviews grow stale with time.
But video can be readapted and repurposed to suit a variety of uses.
And not only that, but video is incredibly engaging: it helps humanize your practice, familiarize patients with your physicians, staff, and practice, and make a "warm intro" that makes patients feel more comfortable and at ease taking the next step.
And unlike any other type of content, video is uniquely suited to influence our emotions, which can be a powerful motivator in encouraging patients to take action.
So by now, it should be obvious that video is one of the most powerful marketing tools you have. Video has the power to communicate your story quickly and effectively, keep users around for longer, and increase conversion rates in a dramatic fashion.
Now that you've learned how powerful of a tool video is, consider implementing it as part of your practice marketing plan – it will pay dividends for a long time.