Healthcare Search Engine Optimization
Rank Higher
on Google
You need a beautiful website that is optimized for search performance and converts visitors into patients.
How does your current website perform compared to your competitors?
Attract More Patients
Search results listed on Page One of Google get 95% of all web traffic.1
We help you book more appointments and grow your practice with healthcare SEO strategies driven by industry-leading insights and technology. Get found, make a good impression, and book more patients.
Attract more patients
8 out of 10 patients turn to Google to find a new doctor.2
If your practice isn't on Page 1, you won't be found. Become more visible with a smart healthcare SEO strategy tailored to rank higher on Google and deliver real patients to your practice.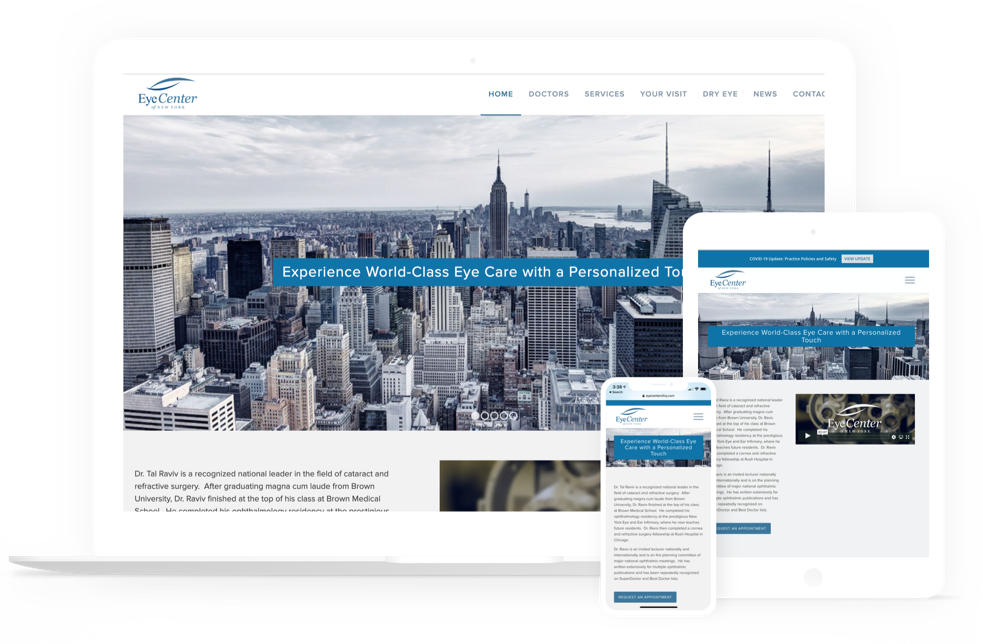 Improve your visibility
Less than 1 in 100 patients click on something on the second page of Google.3
If you want to fill your schedule and grow your practice, being on Page 1 is a must.
With our knowledge and experience in healthcare SEO, we help doctors rank higher and grow their practices.
Compare your practice
See how your entire online performance compares with other practices in your local area.
We compare and analyze your practice growth and find opportunities to help you improve.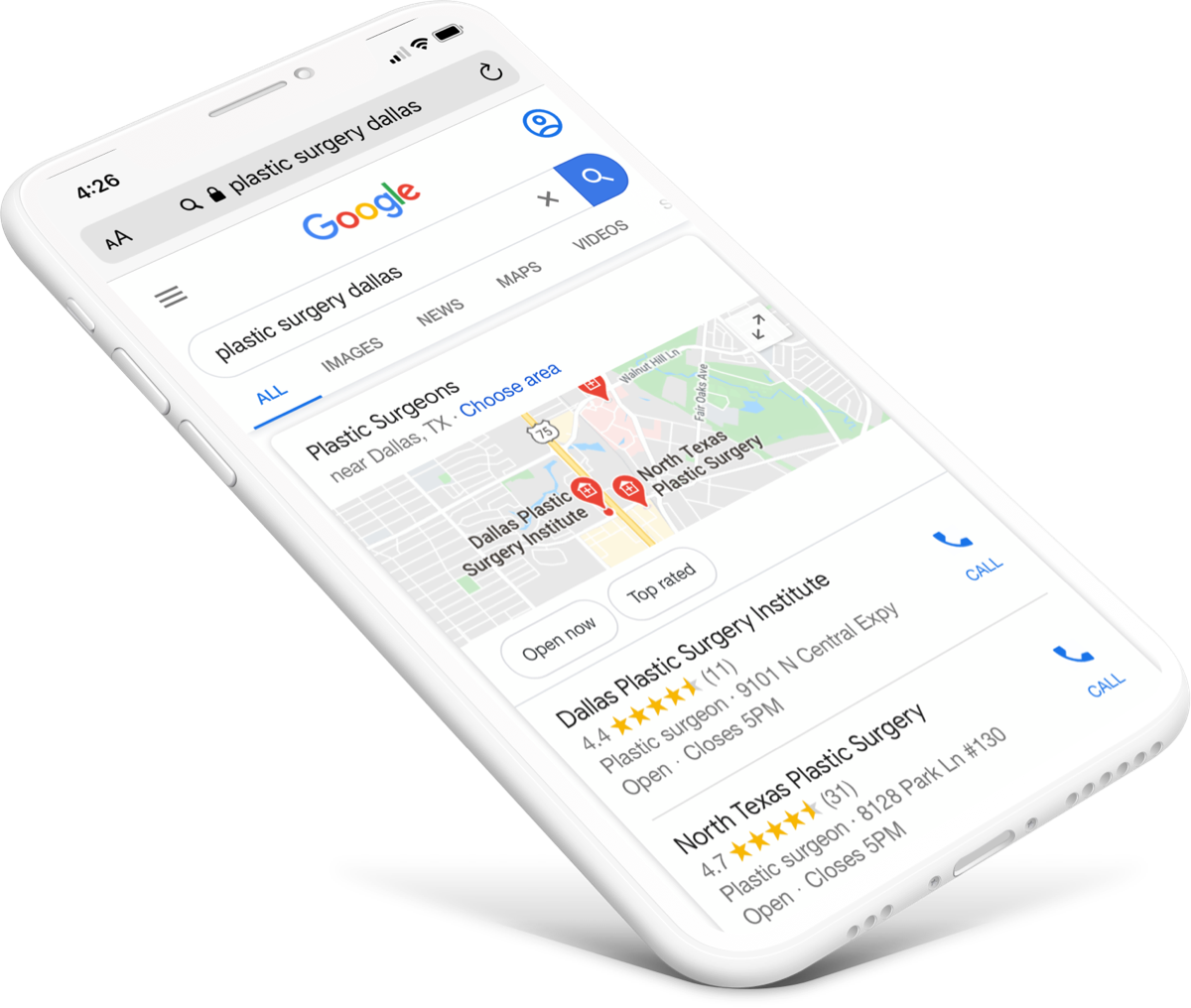 What is Healthcare SEO?
Healthcare Search Engine Optimization (SEO) is the process of optimizing your practice website to appear higher in search engine results.
On-Page SEO, sometimes called technical SEO, includes on-site optimizations, code optimizations, and image and content optimizations to make your practice website easier for people to use and search engines to crawl. Many factors go into on-page SEO, including mobile-responsiveness, user experience, site speed, and site security.
Off-page SEO includes business citations, social signals, E-A-T, and backlinks that increase the reputation and trust of your business across the Internet.
Why do doctors need SEO?
Organic search results on Google are the #1 source of new patients for medical practices.
If your practice doesn't rank high on Google, patients won't find you – and you could be leaving money on the table.
The best way to fill your surgery schedule, boost revenue, and grow your practice is to improve your visibility on Google.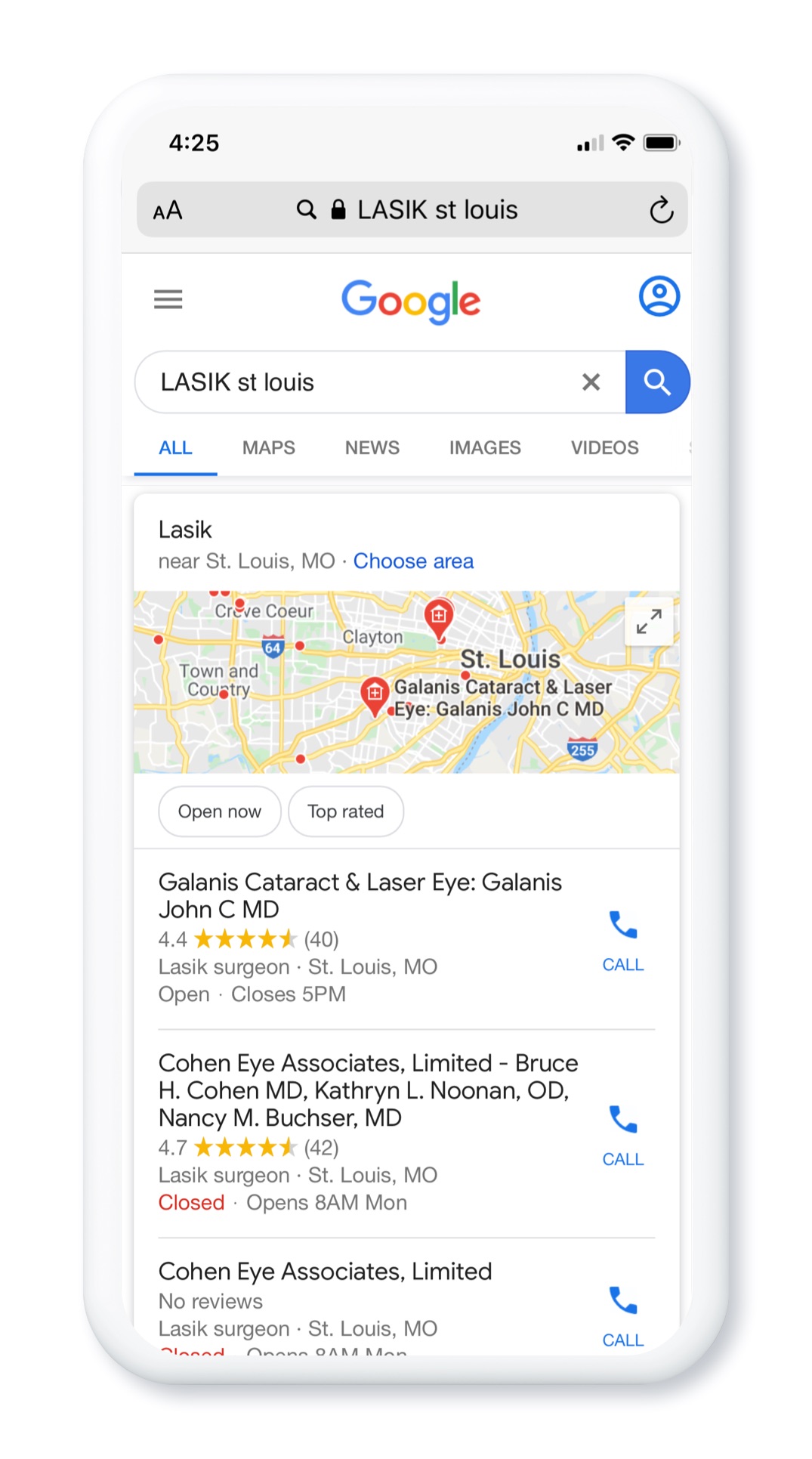 See how Messenger helped Kugler Vision
get 10 keywords on Page 1
In less than a year, with Messenger's expertise, we have seen great improvement. I can't say enough good things about them — highly recommend!"

– Christina Parish
    Community Manager | Kugler Vision
See our incredible results
Practices who choose Messenger are thriving
12.7 MILLION
Google impressions
23% INCREASE
In new patient leads
4,356 POSITIVE
Patient testimonials and reviews
How to get your practice to the top of Google
Want to rank higher on Google and get more patients than your competitors? There are three steps to optimize your practice website, improve patient experience, and boost the reputation of your practice online.
1.
Optimize your practice website, including website code, site structure, images, and content.
2.
Take patient experience to the next level by optimizing your website for user experience best practices, site speed, and ease of use.
3.
Improve your practice's reputation by addressing E-A-T, business citations, and backlinks from other websites.
How does healthcare SEO work?
For many healthcare organizations, SEO is a mystery. There are many myths and misconceptions about how Google works, so it's no wonder that doctors are confused. Messenger helps our clients simplify the process and provides clear, actionable reporting so you can know how you are performing.
On-page optimization
It all starts with your website. To rank well, your website needs to provide helpful content, answer patient questions, load quickly, and be easy for Google to crawl.
We optimize every facet of your practice website to deliver a good experience to patients and computers alike.
Off-page signals
Your website is only half of the equation. What are other people and businesses around the Internet saying about you?
We help your practice obtain more backlinks, optimize social profiles and business citations, and address trust issues to help Google recognize the expertise you bring to the table.
Social signals
Backlinks are one thing – but how are people engaging with your content? Google uses social signals as part of their ranking algorithm – so you have to create content that people want to share.
We help you analyze your practice's online content to maximize usefulness and sharing potential.
E-A-T
Expertise, Authoritativeness, and Trust are major factors in Google's ranking algorithm. If Google doesn't see you as a trustworthy, authoritative expert, they won't rank your content highly.
We help you improve E-A-T so Google will recognize you as the expert you are and reward you with higher rankings.
Website Security
Having a secure website is essential – not just for patient trust and HIPAA-compliance, but for Google, too. An insecure website means lower search rankings and fewer patients.
We help you secure and harden every aspect of your practice website to reduce liabilities and win better rankings.
Page Speed
2 out of 5 patients will abandon your website if it takes more than 5 seconds to load. But speed isn't just important to patients – Google rewards faster websites with better rankings.
We help you optimize every aspect of your website – from code to images and site content – to deliver the best experience possible to patients and Google alike.
How to select keywords
Too many healthcare practice get distracted trying to rank for everything. They get too distracted and spread too thin, which doesn't lead to any results.
We take a different, more focused approach.
Our goal isn't to help your practice rank for every keyword – it's to help you rank for the right keywords. We help you identify the best keyword opportunities by analyzing search volume, competition, and long-term trends. If 20% of the efforts lead to 80% of the results, we want to help you find that 20%.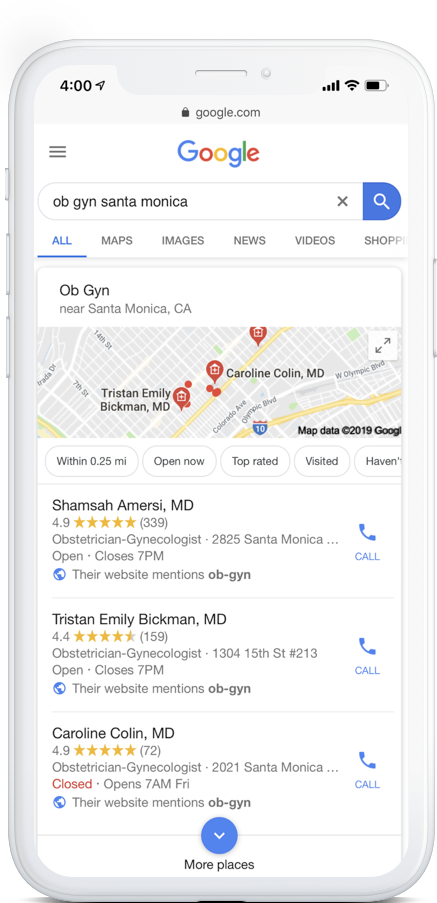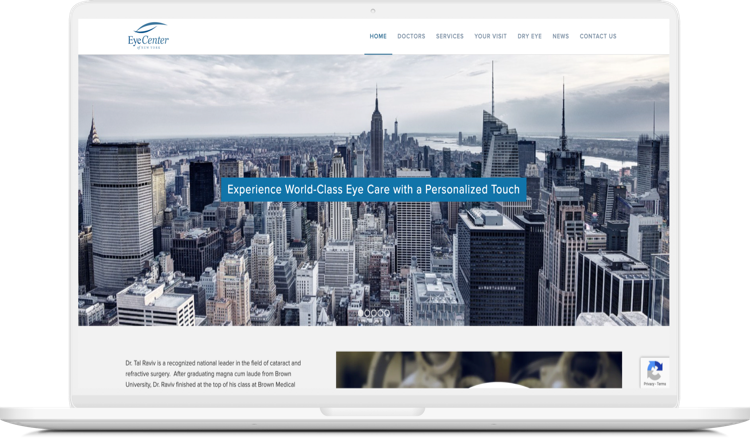 Fill your schedule
Higher rankings = more clicks.
More clicks = more leads.
More leads = more revenue.
The average practice sees a 10% growth in patient leads within 90 days.
"I wanted someone with the ability to build a brand image around a central theme. After discussing the concept with Messenger, they took my vision and made it a reality. This was hands-down one of the best professional interactions I've had and would highly recommend Messenger to any potential client."
— Gary Wörtz, MD | Commonwealth Eye Surgery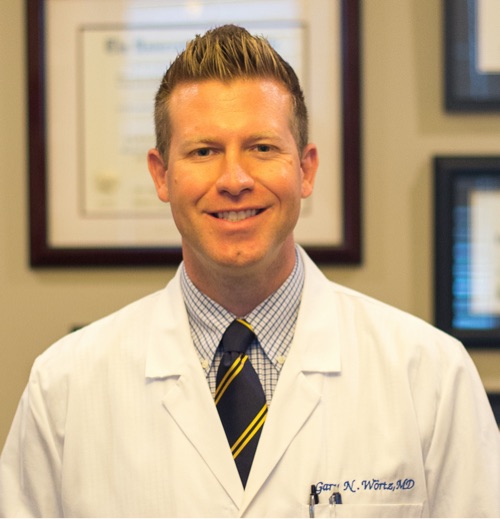 Ready to start ranking higher?
See how your entire online performance compares with other practices in your local area.
We compare and analyze your practice growth and find opportunities to help you improve.