We've all heard it said that an image is worth a thousand words. It's an old phrase, but it's never been more relevant than with today's websites and search engine optimization techniques. As an ophthalmology practice, you need to make sure that prospective patients visiting your website have a pleasant experience browsing your site and viewing your content.
The average patient will only stay on a webpage for a few seconds before deciding to move on to the next page of your website (or deciding to exit your site completely). This is why website optimization – and optimization of images, in particular – matters a great deal. Are your website's images getting the job done?
Imagery Should be Authentic
Prospective patients respond to authenticity, which means the images you choose to use on your website should reflect you and your practice.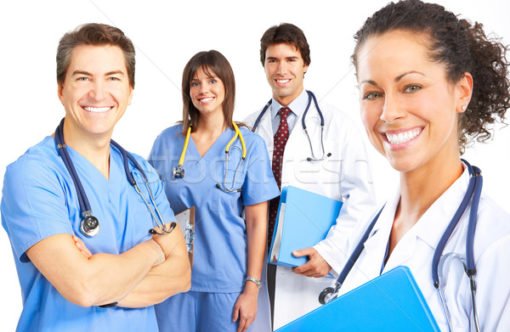 If you use stock images, website visitors will notice. If they see the same image on another website and then come to your site, the message you are trying to convey becomes inauthentic and diluted: all the patient can think of is how they saw the same image on the previous site that they visited. This may give an impression that the practice wasn't thoughtful about the creation of the website, and that quality and thoughtfulness isn't important to the practice.
Trust is a huge factor for patients, and inauthentic websites can hurt business. 63% of consumers say they have engaged with disappointing brand content and 23% said they wouldn't interact that brand's content again after that.
Imagery Should Load Quickly
If your images are taking a while to load into a browser, it's likely because your images are not optimized for the web. Images have to be formatted before going online. Magazines and print use high-quality images with corresponding large file sizes, but for the web, images can be scaled down a bit. The quality still matters, but the size of the image file itself is critical.
A standard high-resolution image may be 4-5MB, which will take forever to load on a web browser (even with a fast Internet connection). If you're on a mobile device, this loading time could be even longer, which will cause the majority of website visitors to abandon your site altogether. It's relatively easy to scale a 5MB image down to 200KB and still retain sharpness and reduce pixelation. These images will load nearly instantly, which is a boon for patient experience and search engine optimization alike.
Imagery Needs to be Tagged
Once you correctly scale optimize and upload the images, they need to be tagged appropriately as well. Image tagging needs to be done not only for the benefit of old browsers and accessibility best practices, to but also for search engine optimization purposes.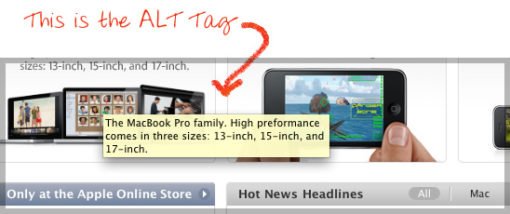 Images need to have "alt tags" added to them. Alt tags are a key component of accessibility, as they simply describe the image for users with accessibility functions turned on (for instance, users who are blind).
Alt tags are also important because search engines will use them to index content on a web page. Search engines like Google can't actually "see" what's in an image, so they rely on alt tags to describe the image and index it appropriately. Having the correct alt tags on the images throughout your ophthalmic practice website can be a huge benefit to your practice by helping search engines help you attract more patients.
These website optimization tips mentioned should help you make your website quick to load, easy to browse, and accessible for search engines. The goal in optimizing your website's images is to provide a better user experience for existing patients, all the while attracting new patients to your practice.
To learn more ways that Messenger can help you optimize your ophthalmology practice website, contact us today.