Is SEO Important for Doctors?
Search Engine Optimization can be confusing. There are many myths and misconceptions about SEO, which have doctors confused. We hear it from clients all the time: is SEO important for doctors? How should physicians in private practice utilize a smart SEO strategy to bring new patients into their practice and grow revenue?
New research may contain the answer. A new study from BrightEdge has found that organic traffic from search engines like Google, Bing, and others now makes up nearly 53% of all trackable website traffic in 2019.
Think about that for a minute: more than half of website traffic – and the leads that come with it – for most websites comes from search engines like Google.
Maybe that's not too surprising – we all use Google on a daily basis. However, the fact that the share of organic traffic is growing is significant, especially for businesses like healthcare practices who find most of their leads online.
Organic Traffic Steadily Growing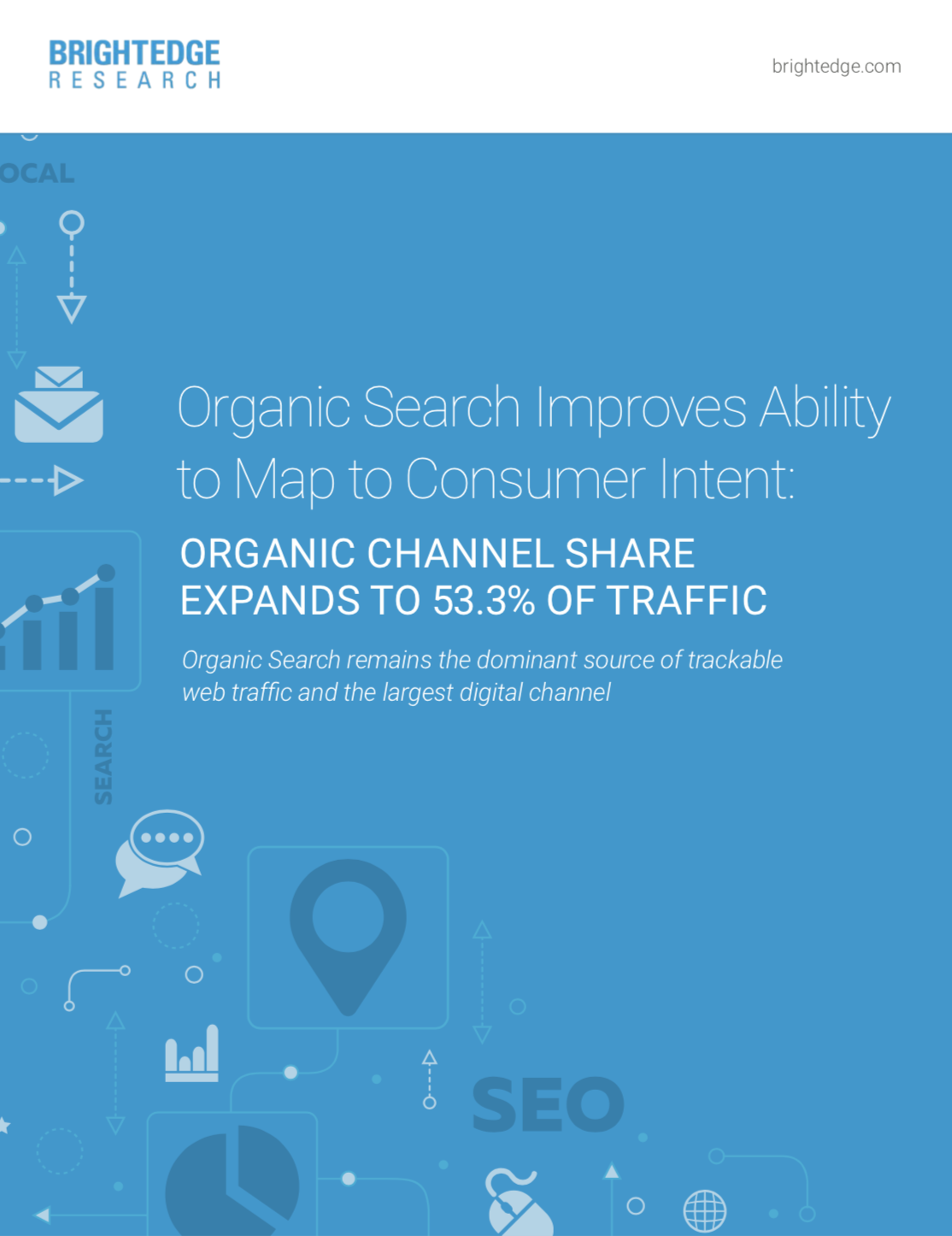 The research from BrightEdge suggests that organic traffic share is growing. Over the past five years they have conducted this study, organic traffic has steadily grown to make up more than half of all website traffic.
When BrightEdge first conducted this study in 2014, organic search delivered 51% of site traffic. This year, that number is closer to 53%.
Put simply, more and more patients are turning to Google to research their options and find providers.
Other research indicates that in 2019, 8 out of 10 patients will start their search for a new doctor by turning to Google. Put these numbers together, and the importance of ranking highly becomes quickly apparent.
Don't Forget About Paid Search
While organic traffic makes up the lion's share of all traffic, paid search is a strong contender, too, delivering 15% of all traffic to websites. This highlights the importance of having a smart, robust PPC strategy to supplement traffic that healthcare providers receive from organic search.
What's more, BrightEdge found that Paid Search and Organic Search combined accounted for 72% of all revenue delivered to the businesses they studied, so the return on investment in these areas is incredibly high.
In some ways, Paid Search can be more effective than SEO in delivering qualified patients to a healthcare practice, as practice marketers are able to deliver targeted advertisements to searchers, sometimes even down to the exact word or phrase for which patients are searching.
Paid Search has its fair share of criticisms, however. Chief among them? It's not free. As implied in the name, Paid Search does require a monthly ad spend to maintain results. However, it can be a great way to supplement organic results, and can help practices mitigate against Google Algorithm changes that can have an outsize influence on website traffic and patient leads.
Related: What Should You Do When Google's Algorithm Updates Affect Your Practice
Social Media Traffic is Flat
While this study does not reveal trends in how much businesses are posting to social media over time, especially in light of recent criticisms of social media giants Facebook, Twitter, and others, it does show that website traffic from social media has remained largely flat.
The study also found that social media traffic had remained relatively flat over the past five years, accounting for 5% of traffic. Compared to Organic and Paid Search, which are both highly profitable channels, social media only accounted for 1% of revenue.
So, is SEO Important for Doctors?
If you're one of the healthcare practitioners wondering "is SEO important for doctors?" the answer is yes. If you want to be attracting new patients from organic search, Search Engine Optimization is key to appearing higher on Google and other search engines.
Many physicians in private practice receive most of their patient leads from their practice websites, so understanding where patients are coming from is key to making their marketing effective. This study highlights the importance of ranking well on Google and other search engines and confirms the importance of investments in SEO and Pay-Per-Click advertising in 2019.