Healthcare – and healthcare marketing – are always changing.
If you want to…
Make the most of marketing your practice

Manage marketing dollars efficiently

Take advantage of high-leverage opportunities

Not fall behind
Then you need to stay on top of healthcare marketing trends.
If you want to manage your marketing effectively, you need to:
Know which trends are important

Form a strategy for implementing the right tactics

Not get distracted by activities that won't move the needle
The goal here is not to get distracted by every passing fad.
The goal is to identify the most important healthcare marketing trends happening in 2020 and use them to your practice's advantage.
In this article, we'll explore the biggest healthcare marketing trends of 2020 and show you how to leverage tactics that can help grow your practice.
Healthcare Marketing Trend #1: The Explosion of Telemedicine
Telemedicine has been on the rise in recent years, but it didn't fully catch on until coronavirus burst onto the scene in early 2020.
What was once an edge case (albeit, a convenient one) for a small number of patients has now become the primary method for many patients to receive care in the era of social distancing and mandated shutdowns for many practices.
Telemedicine has been a lifeline for practices forced to close down temporarily because of the coronavirus.
But something interesting has happened in the shift: patients are realizing how wonderful telemedicine can be. In fact, 81% of patients are likely to choose a medical provider who offers telemedicine services over one who does not.
Practices utilizing telemedicine during the pandemic have reported an increase in their patient satisfaction scores.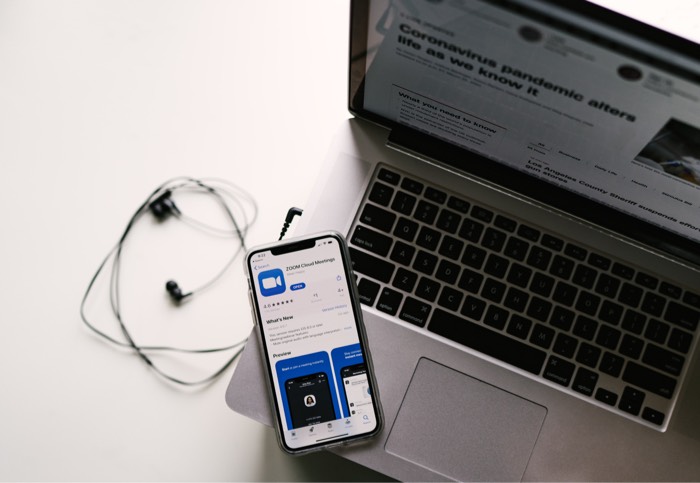 For many patients, telemedicine is quicker, more convenient, and eliminates the risks and fears they are struggling with.
The telemedicine market is growing, too: by the end of 2020, telemedicine is estimated to be a $175 billion industry.
And many providers are planning to use telemedicine after the pandemic ends: more than 60% of Americans plan to wait between 1-6 months to return to routine healthcare even  after the pandemic has passed.
Because of this, telemedicine will continue to play an outsize role for many practices whose patients are wary of an in-person visit.
Beyond 2020, expect telemedicine to stick around and increase market share as patient preferences change and more doctors adopt elements of telemedicine into their normal clinical practice.
Healthcare Marketing Trend #2: A Broadening Patient Experience
Discussions of patient experience have been on the rise in recent years as well – and it's a trend that shows no signs of stopping anytime soon.
In the past, patient experience used to mean the quality of clinical care only. If the patient had a good clinical outcome, then they had a good experience, right?
Nowadays, many healthcare professionals would disagree with that definition.
In recent years, healthcare professionals have come to view patient experience as all-encompassing.
Doctors are beginning to think about the patient experience in a holistic manner, just as they might view a patient's health in a holistic manner as well.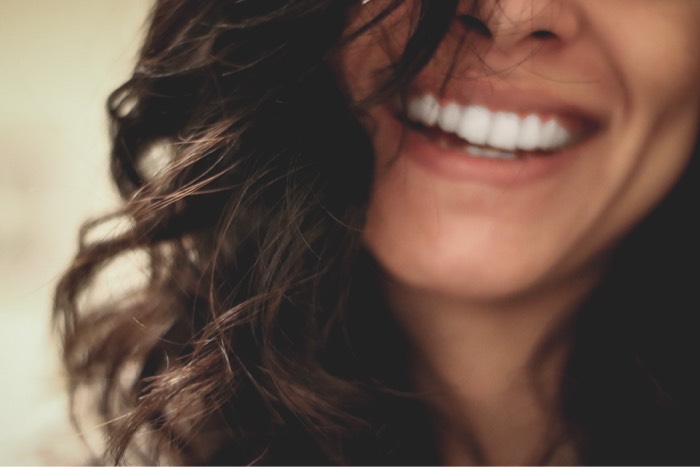 In the past few years, patient experience has migrated online.
Search engines and online listings are the primary way that most patients find a select a doctor in 2020. If a provider's online presence isn't up to the task, those patients will go elsewhere.
Online, this looks like a few things:
Fast website load times
An easy-to-navigate, mobile-friendly site
Positive online reviews
Multiple convenient options for patients to schedule an appointment or take the next step.
These metrics matter to patients – and they matter to Google, too.
In fact, Google is rolling out a core algorithm update in 2021 that will take into account how quickly a website loads and becomes interactive. If there's any delay in how quickly a website loads, the site could see lower rankings (and fewer patients).
But patient experience goes offline, too.
Patients aren't just focused on their clinical outcome – they focus on the overall experience they have at a practice.
Real-life experiences matter greatly to patients. Things like:
Their in-office experience

The decor and ambience of the waiting room

If they have to go through a long, complicated phone tree to reach a person

Lack of multiple options for telemedicine consults or convenient appointment scheduling
When doctors don't pay attention to these metrics, patient experience suffers. In 2020, patients desire options and want to feel as though every aspect of their experience at a practice has been carefully considered.
Healthcare Marketing Trend #3: Content Marketing Moves Beyond Blogs
Content marketing has long been a bastion of successful healthcare marketing. Creating content that educates patients while promoting your practice brand is beneficial to everyone involved.
And Google loves it, too. Google and other search engines algorithms reward great content that matches user search behavior, so creating content is not a strategy that will disappear anytime soon. As the saying goes, content is king.
But what is changing is the way that patients consume content. Different forms of content are rising quickly, like podcasts and video consumption.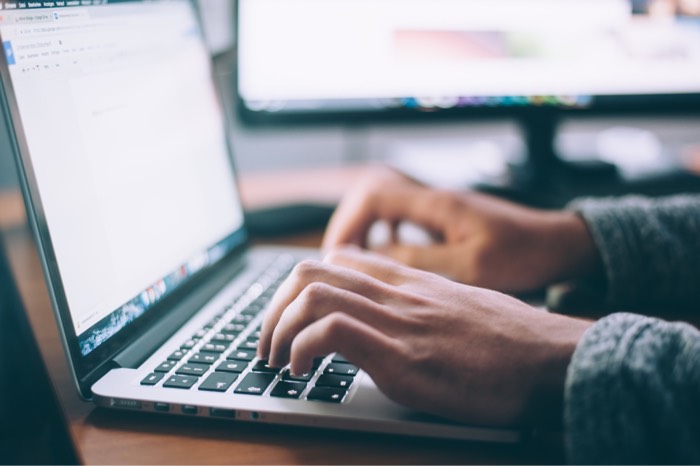 If your practice is stuck in a rut of creating text-based content like blog posts only, you might need to adjust your tactics to stay aligned with patient preferences.
As always, the challenge is finding a way to create content that patients want to engage with. Podcasts might be popular, but just because you've created a podcast doesn't mean that patients want to listen to it.
Patient still want to stay connected to your practice…but the means through which you stay connected might look a little different than they used to.
Doctors need to think of creative ways to reach patients through a variety of channels and many types of content in order to stay relevant with their marketing in 2020 and beyond.
Healthcare Marketing Trend #4: Video Consumption Increases
One of the biggest healthcare marketing trends in 2020 is the increase in video consumption.
Video consumption had already seen huge increases up until 2020, but the coronavirus pandemic and mandatory stay-at-home orders caused video consumption and streaming activity to shoot through the roof.
Patients are spending more time viewing videos on YouTube, Instagram, and other channels than they are engaging with text-based content. The opportunity for healthcare marketers to create compelling video content cannot be overstated.
Not only is the rise of video consumption a great opportunity for content creation, but it's a terrific opportunity for advertising, too.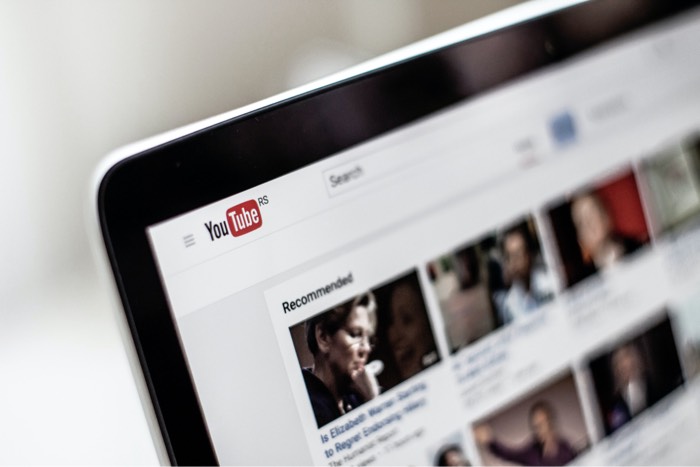 Many doctors focus on standard digital advertising methods like PPC campaigns or paid social media. Some practices focus on even more traditional methods like billboards, radio spots, or print ads.
But video is a huge opportunity to reach patients where they're spending time.
The targeting is just as powerful as other digital channels like Facebook or Google, and the audience is massive.
YouTube is so large that it's search volume is more than Bing, Yahoo, Ask.com, and AOL combined. It has over 2 billion monthly active users.
If you're not utilizing video advertising for your practice, you could be missing out on a huge opportunity.
Healthcare Marketing Trend #5: Reputation Management is Growing Fast
Reputation management is perhaps the most overlooked healthcare marketing trend out there – but it's tremendously important.
Patients do extensive research before selecting a doctor, and more often than not, their research involves the reputation of the doctor and practice.
Reviews from existing patients are incredibly important when it comes to acquiring new patients online.
In fact, more than half of patients would consider going out-of-network for a provider that had more and better online reviews than a physician that was in-network.
In 2020, doctors can no longer afford to assume that their website or social media presence will be enough to attract new patients.
The most successful practices engage in continual outreach and reputation management to ensure that new patients are exposed to the practice's positive reputation.
What's more, doctors can't afford to ignore and platforms: every online listing, regardless of platform, is a potential touch point a patient could have with your brand.
Negative reviews loom large in patients' minds, so underperforming profiles, no matter how inconsequential they seem, are a huge liability.
Expect to see more focus on reputation management in 2020 and beyond.
Healthcare Marketing Trend #6: Local SEO Matters More
Many doctors understand the importance of SEO, but unfortunately their efforts are misplaced. Far too many practices get distracted by vanity metrics like keyword rank or search visibility.
And while these metrics are useful in some respects, for many small- to mid-sized practices, Local SEO is the name of the game.
76% of people who conduct a local mobile search visit a business within 24 hours.
The importance of Local SEO cannot be overstated.
But there are challenges for practices that want to rank higher for local searches.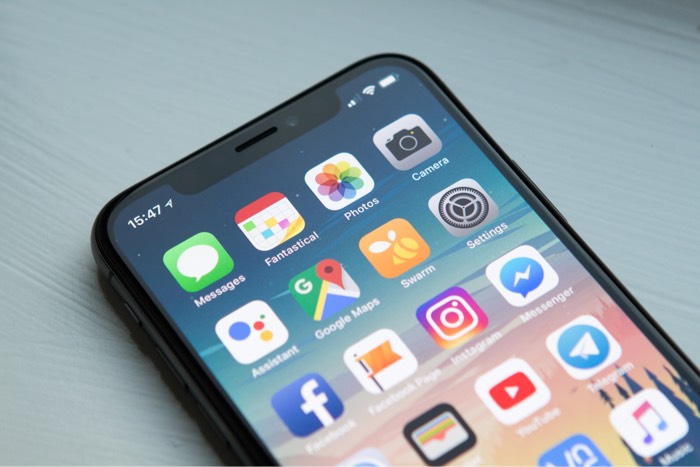 There's a lot of Google Maps spam out there. Businesses of all types engage in shady practices like:
Keyword stuffing

Location cloaking

Other spammy practices
Instead of tracking all keywords and overall search visibility, most small- to mid-size practices with a handful of locations should focus on local intent keywords only – those keywords are most likely to move the needle on new patient acquisition.
Healthcare Marketing Trend #7: The Rise of Big Data
Big Data is not new to 2020 – it has been around for a few years. But the rise of Big Data has significant implications for how healthcare marketers promote their practices online.
That may seem ominous, but it's actually good news.
Big Data, Artificial Intelligence, and Machine Learning are now being offered in many advertising platforms that doctors use to promote their practices.
This is causing a shift in the online advertising space in particular.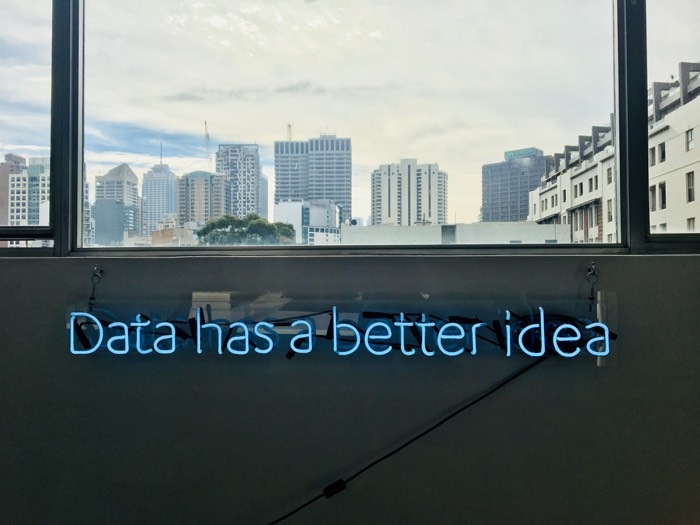 Pay Per Click campaigns in 2020 look very different than they did just a few years ago. No longer are healthcare marketers forced to relying on manual metrics such as maximum Cost-Per-Click and manual bidding strategies.
In 2020, doctors and healthcare marketers are able to leverage the power of Machine Learning to efficiently deliver ads to patients who are most likely to convert.
The insights that Machine Learning can offer advertisers can help practices get better results and automate the most time-consuming tasks associated with running advertising campaigns.
Big Data has big advantages for advertising budgets as well. Long gone are the days of wasting ad spend on patients who aren't ready to take the next step.
Artificial Intelligence and Big Data can now help healthcare marketers optimize their ad spend and stretch their budgets farther, getting better results at a lower cost.
Healthcare Marketing Trend #8: Voice Search on the Rise
In 2020, patients are spending more time researching health conditions and options for treatment with their voices than ever before.
The rise of voice assistances like Amazon Echo, Google Home, and others has been a huge shift in consumer behavior – and it has profound implications for healthcare marketers trying to improve their search presence to get more patients.
In 2019, Google announced an update to their algorithms called BERT, which stands for "Bidirectional Encoder Representations from Transformers."
Without getting into the technical aspects of how the system works, BERT basically helps Google understand the context of words in search queries.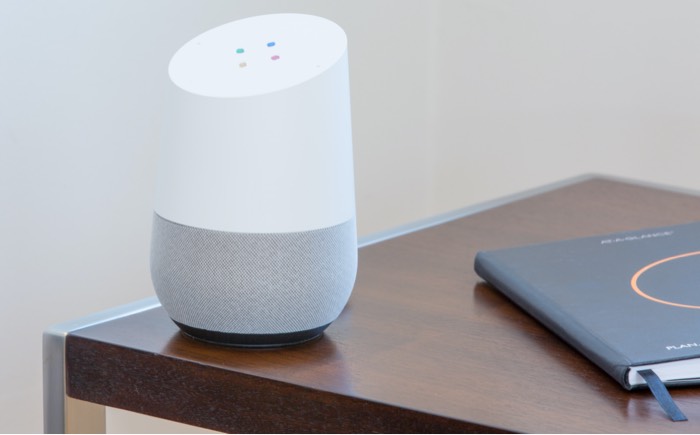 This is especially important for voice search on devices like Google Home. Why? Because the way we ask Google Assistant questions can be very different than how we might type a query into Google.com.
Including cell phones, there are an estimated 3.25 billion digital voice assistants around the world. By 2023, that number could reach eight billion units – a number higher than the entire world's population.
There's no denying that Voice Search is incredibly convenient for patients. But it creates unique challenges for practices who want to maximize their exposure and attract new patients online.
For instance, practices whose websites "appear" in Voice Search results may offer patients very useful educational information on a medical condition or treatment.
On the surface, this is beneficial.
But what if a patient stops there and doesn't take the next step? That has real implication for patient acquisition numbers. It's great if a practice can answer patients' questions on Voice Search, but if that doesn't bring new patients in the door, that could be a problem.
One thing is clear: Voice Search isn't going away. But how practices can successfully leverage their "appearance" on Voice Search into new patients is a question whose answer remains to be seen.
Healthcare Marketing Trend #9: Patients Expect Personalization
More and more, patients desire to take their healthcare experiences into their own hands. They want more options when selecting their care, choosing the way they schedule it, and fitting it into their busy lives.
Physicians who can respond to these desires are poised to do much better than those who are not.
Doctors who can segment their audiences and personalize their offerings to those audiences will fare much better than those who cannot.
Personalization has great applications in advertising.
Segmenting audiences in your advertising based on what they have searched for can allow you to personalize ads and landing pages to provide them with a more tailored experience.
Rather than sending prospects to your homepage or appointments page, try sending patients to a landing page that matches the intent of the keyword they typed into Google. Under this system, patients feel that they are being catered to rather than sent to a generic, "catch all" page that doesn't fit their intent.
Also remember that not every patient is 100% ready to book when they land on your website. Because of this, offering patients a "choose your own adventure"-type approach can yield greater results and more satisfied patients. For those who are ready to book, convenient options to schedule an appointment will go far.
For patients who are just doing research but aren't ready to "pull the trigger" yet, information kits and guides can be incredibly meaningful…and more often than not, patients will happy exchange a small amount of personal information for these resources, giving the savvy healthcare marketer more opportunities to nurture the relationship.
Keep audiences in mind, too. Older patients may want to call your practice to schedule an appointment, while younger generations may want to schedule online or via text, so they don't have to interact with a person. Offering multiple options for patients to connect with you and deepen the relationship – regardless of their stage in the patient journey – is an important healthcare marketing trend that will help your practice grow much faster.
Need a trusted partner to help you ride the wave of healthcare trends?
Feel a bit in over your head? Need some assistance taking your digital marketing to the next level? Messenger can help.
Our team has extensive experience helping healthcare practices grow their practices and reach more patients. Contact us today.