Like it or not, your website is the first interaction that many of your patients will have with your ophthalmic practice. There's no denying it – research suggests that 61% of patients go online to do their research before coming in for a visit.
However, it's unlikely that you studied website design in medical school, and if you're trying to do it yourself, chances are you're struggling to keep your head above water. Even if you have someone on your team managing your ophthalmic practice website, they most likely have other projects on their plate as well, and so your website may fall to the back burner.
If you're worried that your ophthalmic practice website might not be measuring up, check out these 8 signs your ophthalmic practice needs help with web design.
Your website isn't mobile-responsive.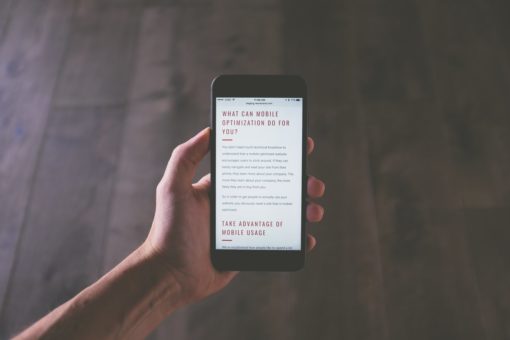 With an ever-increasing number of prospective patients turning to mobile devices to conduct quick searches, it's critical that your website is mobile responsive. If it's not responsive, not only will patients have a hard time finding the information they're looking for, but Google and other search engines are more likely to penalize your site with lower search rankings.
So get responsive!
You're not clear on the basics of SEO.
The purpose of your website is to attract prospective patients to your practice…but if they can't find you in the first place, it won't do you any good. That's where Search Engine Optimization (or SEO) comes in. SEO best practices ensure that Google (and patients) will have the best chance possible of locating your practice when they're searching for the products and services that you offer.
If your website isn't up to date with current SEO best practices, you could potentially be missing out on tons of patients.
Can't tell if your website is measuring up or not?
You don't have lead generation forms to help you gather information from prospective patients.
Collecting data is crucial for allowing you to stay in touch with potential patients. It will also allow you to grow that potential client base over time by offering valuable resources and materials that are more likely to turn them into paying patients.
Your website is the perfect tool for this – consider implementing lead generation forms that collect basic patient information (like a name and an email address) to grow your subscriber base.
Your website isn't increasing your conversion rates…
Your website should be bringing patients into your practice. If you don't have a tool in place for tracking conversion rates, you'll have no idea whether or not you are effectively reaching your target audience. Consider working with someone who can create, maintain, and improve upon lead generation funnels to increase conversion rates.
…or, you don't know how to interpret your analytics at all.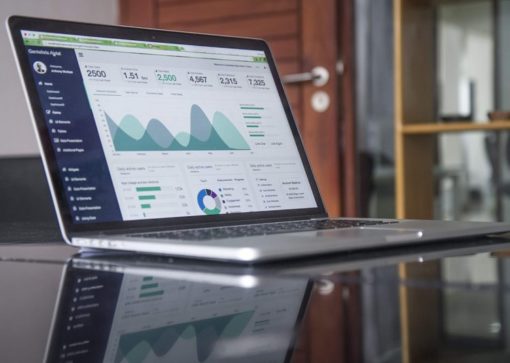 Chances are you have basic reporting and analytics tools available on your website, but if you don't know how to interpret the data, it won't be very useful to you. What's a bounce rate, you ask? Is a 2% CTR good, bad, or horrible? Having someone on your team who can help you interpret what your website visitors are doing is essential.
Your website isn't adequately serving your current patients.
Your website isn't just a tool for attracting new patients – it's also an excellent tool for nurturing existing patient relationships. Tools like patient portals, information about surgical complications, and additional resources should be available to help take your existing patient relationships to the next level.
You aren't showing off everything your practice has to offer.
Does your practice provide elective procedures like LASIK or Botox? Showing the breadth and depth of your services is a great way to attract new patients. Maybe a patient who was considering LASIK is also considering aesthetic treatments. The more information you offer, the easier it is for patients to make decisions that could lead to more revenue for your practice.
Your competitors' websites all look better than yours.
In this case, it really is a competition! Without coming into your office, patients can only rely only on two things: word-of- mouth recommendations and information they find online. If your website is lagging behind those of your competitors, your practice will suffer as a result. By re-designing your practice website so it stands out from your competition, the likelihood of attracting previously-unknown patients greatly increases.
As we've seen, your ophthalmic practice website is one of the most important marketing tools in your arsenal, so you don't want to leave its success up to chance! If any of these warning signs apply to your ophthalmic practice, contact Messenger today to see how we can improve upon your website and help you grow your practice.