When it comes to designing your ophthalmic practice website, you have a ton of options. Some people choose to design their website themselves, but for many, the complexity of designing the site and learning the technology required to make the website actually work is too much – they'd rather hire someone with design expertise to do it for them.
If that's you, don't worry – you're not alone.
Individuals and businesses hire design agencies all the time, for a variety of different reasons. Some people have the technical expertise, but not the time. Others may have the time, but the process of creating a functional website is over their heads. That's where a designer or design agency comes in.
But before you hire someone to design and develop your practice website, it's important to know the different types of designers, what you can expect from each, and how to make the process the very best it can be.
Why does it matter?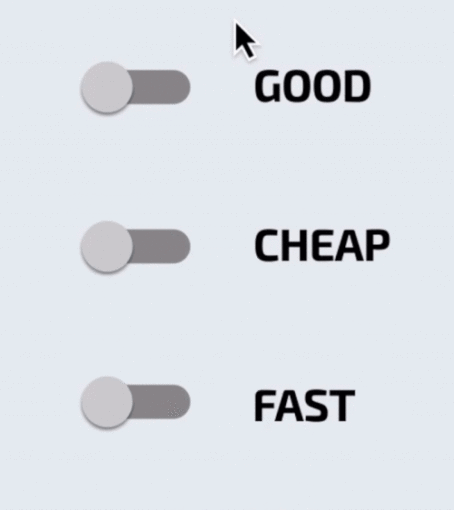 Remember that old saying, "You get what you pay for"? It's true, especially when it comes to designing digital products like websites. In a perfect world, all design would be good, cheap, and fast, but in reality, it never quite works out that way…
But don't worry, all is not lost – there's a design agency to fit everyone's needs. Let's explore a few different models…
The Generalist
The Generalist is a solo designer or design agency who will build a website for absolutely anybody. If you can fog a mirror, they can build you a website!
What they say:
"We offer full-service custom website development plans designed for small businesses, freelance professionals, and non-profit organizations."
What they mean:
"We claim that we have expertise in every category known to man, but we really just have a few templates with different stock photos and contact information. We're not really that concerned about quality, and your website will look the same as everyone else's. It doesn't matter to us if you're multi-million dollar law firm in a large Metropolitan area or a local Boy Scout Troop – just give us your $399 one-time fee and leave us alone."
How they do it:
Templates and volume. The Generalist will pay thousands of dollars in Google PPC ads per month just to earn your click. They'll lure you in with a low, one-time fee of $799 to build your website. They'll obtain your content from your current website and have an army of freelancers in Southeast Asia copy and paste your text, slap a few stock photos on it, and call it "custom". A complete website will take them a day or two to make and cost them maybe $50 in labor. Oh, and don't forget the hidden hosting fees, change fees, and lengthy contracts that tie you down to them and nobody else. Multiply a $749 profit per site by a few hundred websites per year, and you've got yourself a profitable business.
What you'll get:
You'll technically get a website. It may or may not be responsive, and it will definitely look like others on the web. It likely won't utilize a content management system, which means that future content additions or changes will be costly and have to be hard-coded in by someone on the other side of the world. Your website likely won't be optimized for SEO, and if anything breaks, you're on the hook for expensive changes and fees for everything.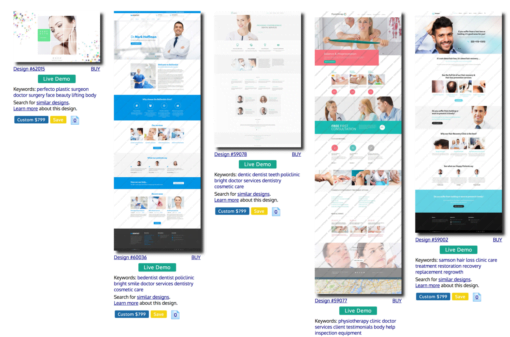 The Big Company
What they say:
"We are an experienced digital medical marketing agency utilizing a wide array of talent to achieve our customers goals. We combine programmers, designers, marketers, copywriters, strategists, consultants, and IT professionals to provide a high quality digital marketing experience for our customers."
What they mean:
"We've been at this for a long time. We do specialize in one industry and claim to make truly unique services to our clients, but if we're being honest, we have a few templates and still farm the majority of our work out to India. It's only because we have lots of clients in this one industry that we appear to be unique."
How they do it:
Most of their employees will be focused in sales and support. They'll have a US-based office, but most of the actual work will be done in Southeast Asia. The Big Company will take more time to discover what content is meaningful to you and create a site that attempts to fit your needs (rather than the Generalist's approach of forcing you into a 5-page "box"), but at the end of the day, most of their development will take place overseas, utilizing templates that appear to be more unique.
What you'll get:
You'll get a website that appears more unique than one made by The Generalist, but if you do enough searching, you'll discover that most websites The Big Company builds may not look exactly the same, but very similar. They'll all have the same functionality, and don't expect great quality photos – they'll be stock photos marked up by The Big Company. You website will likely have a Content Management System attached, but The Big Company's contract will likely have you paying a hefty monthly fee for edits and changes, which you'll be tied to for a long time. While better than a website build by The Generalist, the Big Company is in the business of volume and churning through clients.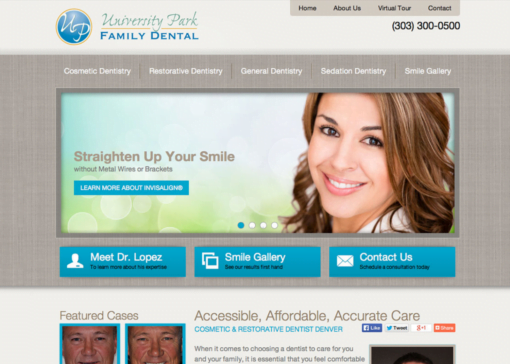 The Solo Freelancer
What they say:
"I'm a designer and developer who utilizes the latest technology to craft meaningful brands and digital products. I'm dedicated to providing clients with the best experience possible."
What they mean:
"I've got to pay rent this month. Your site is one of many projects for me right now, and Client X is being a little more needy right now, so I'll get back to you when I can…"
How they do it:
Working from home and coffee shops are the name of The Freelancer's game. This isn't necessarily a bad thing, but it can mean a lack of consistency during your website design experience. The Freelancer is often juggling more than one project at once, which means there can be delays and inconsistent communication during your website design process. They'll often use the latest technology to ensure you get the best website possible, but this can mean bloated budgets if they're working hourly.
Don't get us wrong – freelancers can be a great way to get an incredible digital product at a fraction of the price of a larger agency with higher overhead…but you have to do your homework. Look for someone with experience in your industry who has a proven track record of satisfied clients, a good body of work, and a deep investment in the client relationship. You want someone who has been down this road before managing projects for clients like you, not someone who is just freelancing on the side for a little extra cash.
What you'll get:
Individual results may vary. There are tons of experienced, professional, and talented freelancers out there, but when you're hiring, you have to be selective. Many freelancers won't specialize in an industry, but a skill…so while they may be great at building websites, they may not understand the individual needs of your practice. In addition, The Freelancer's hours may be odd, and a lack of a dedicated office may mean that their availability for a conference call or a design sprint may be limited. If you want to get the most bang for your buck, The Freelancer can be a good choice – but be sure you establish ground rules up-front and clearly communicate expectations.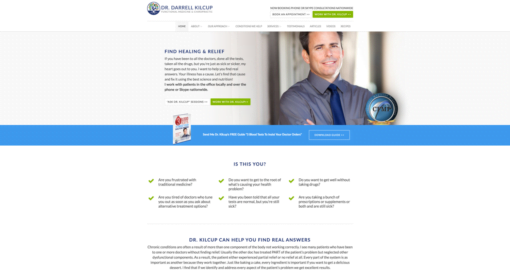 The Niche Agency
What they say:
"We are a design & development firm helping organizations thrive in our digital age. We craft digital products for the human experience that help brands stand out as well as stand for something."
What they mean:
Often times, The Agency means exactly what it says! Their teams are experienced in building digital products for a variety of clients (and chances are you've heard of a few of their clients before). The Agency is the team that the Big Guys use when they want to get serious about their online presence.
How they do it:
Everything The Agency does is custom – from websites and mobile apps to any additional functionality your digital presence needs, there's no skimping here. No templates or outsourcing to India here – their team will shepherd you through the design process, doing a deep dive into your practice's needs to come up with best and most innovative creative solution.
What you'll get:
A completely custom website, from A – Z. Every aspect of your website will be designed and coded by hand and will seamlessly integrate into a content management system, eCommerce platforms (if necessary), and other web applications. You can expect more thoughtful animation and use of video throughout your site, and photography will be completely custom. In short, every piece of your website will be uniquely tailored to your needs, not the needs of somebody else. The Agency will do a deep dive to understand your needs before prescribing a "one-size-fits-all" solution.
What's best for your practice?
At the end of the day, there's something for everyone. While we wouldn't necessarily recommend The Generalist, there are some individuals who need a basic website at an affordable price. Others may need something completely custom in every way, for which The Agency may be the best choice. If you're not picky about having much of a say in the design process, The Freelancer or The Big Company could be a good fit.