Episode Transcript: Google Just Changed its Search Terms Report: Here's What to Do Next
If your practice relies on any digital advertising to attract new patients, chances are you have a love-hate relationship with Google.
As a healthcare marketer, you rely on Google's products, such as Search and Google Ads, to deliver you patients.
Google is so big that you can't ignore them and expect to thrive.
But at the same time, Google has made some pretty controversial changes over the years – changes that affect not only your business, but businesses around the world.
And recently, Google made their biggest change yet that could potentially make millions – if not billions – of dollars of ad spend invisible to advertisers like you.
This week on the Medical Marketing Podcast, we'll explore Google's Search Terms Report and how the company is making changes that could have a big effect on your practice.
Welcome!
Hey everybody, and welcome to another episode of the Medical Marketing Podcast.
I'm your host, Crawford Ifland, and today we're going to do a deep dive into a recent change to Google Ads: the Search Terms Report.
We'll explain the changes that Google made recently, what it means for your practice, and what you need to do going forward to ensure you have a consistent flow of patient leads in the coming months. Let's dive in…
Google and Privacy: A Little Background
Google has played a cat-and-mouse game with regulators and the general public over privacy for quite some time. With people concerned about the rise of big data, personal privacy, and larger issues like the future of democracy at stake, Google has faced sharp criticisms and oversight in years past – and that conversation is only growing.
Google is now facing antitrust lawsuits from the U.S. Department of Justice, so it's understandable that the company is looking to proactively polish its privacy reputation.
Each time Google gets questioned on their privacy practices, the company makes a policy change that ostensibly enhances user privacy…but when you're as big as Google is, what appeases one group of people is likely to make another group of people very, very mad.
We've seen this play out in a number of different ways.
Back in 2011, Google announced that it would limit visibility into the search terms for organic traffic for those users who were logged into Google
They cited privacy concerns, which made regulators happy but angered advertisers. Overnight, a valuable source of data in Google Analytics went from a detailed report on the source of website traffic to a much more opaque metric: "source not provided."
It's been frustrating website owners and marketers ever since.
Recently, Google announced another change that affects the millions of businesses who advertise on its Google Ads platform: changes to the Search Terms Report.
But what exactly is the Search Terms Report?
What is the Search Terms Report?
The Search Terms Report is a report within Google Ads that lets advertisers see exactly which user searches triggered their ads.
This is important because, try as you might, sometimes you don't get all of the most relevant keywords in your account.
Your ads can still get triggered by similar terms, but occasionally you miss a relevant term – something that should be in your account, but isn't.
That's why the Search Terms Report is so important. By looking at the Search Terms Report, advertisers can get keyword ideas and match user intent with the keywords they are bidding on.
The Search Terms Report is a wonderful source of data and ideas for advertisers to make their ads more relevant and useful to users.
But as I mentioned, Google made a pretty significant change. What happened, you ask? That's what we'll discuss next.
What Happened to the Search Terms Report
In September, Google announced that they would only show results in the Search Terms Report that were searched by a "significant number" of users.
On its face, this may not seem like a significant change.
But as advertisers heard the news, they started asking:
What constitutes a "significant amount"?
Would Google provide a firm number for this threshold?
What about smaller accounts with keywords that weren't searched for as often?
And most importantly, why the change?
Advertisers everywhere were up in arms about Google's proposed changes: they worried that without access to the full dataset, Google was making potentially valuable keywords disappear. Where were they going to go for new keyword ideas?
In part, advertisers were concerned because of how useful the Search Terms Report is.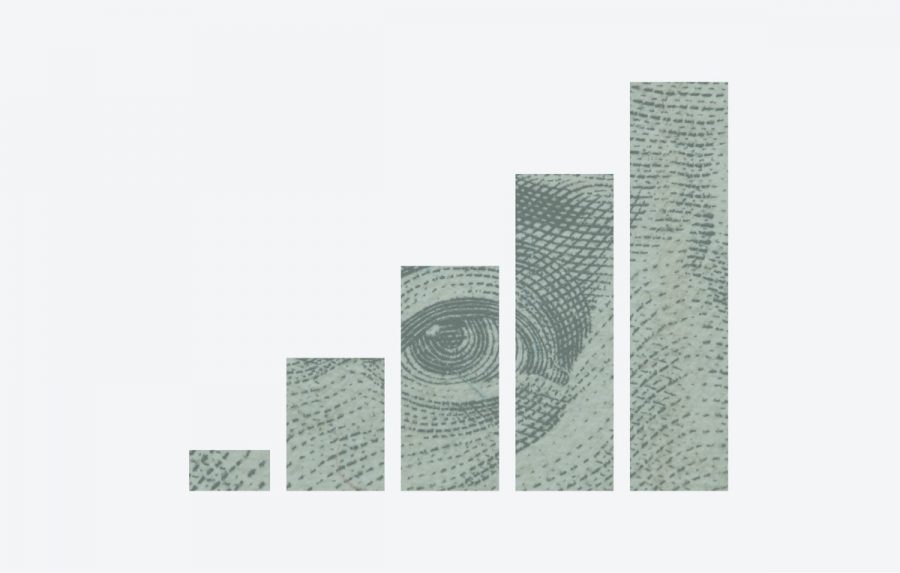 It's not just a list of similar keywords that a computer is guessing are relevant – it's real-world data that real people typed into Google.
It's not just a hypothetical model of the way people might search – it's a real-life list of how people actually did search.
And in September, much of that list disappeared.
But why does that matter to your business? We'll look at that next.
Why Does the Search Terms Report Matter to Private Practices?
Many private practices rely on Google Ads to drive patients to their door. In fact, Google Ads is one of the most popular paid marketing channels that private practices in the U.S. employ.
If you're one of the thousands of practices across the country that relies on paid advertising, when Google makes a change like this, it does two things:
It makes your life harder;
It potentially affects the profitability of your advertising strategy
Remember, the Search Terms Report isn't hypothetical – it's real data that helps you make better decisions.
In the past, the Search Terms Report may have shown you valuable keywords that you might not have bid on. That simple discovery could mean tens of thousands of dollars worth of business for your practice each month.
Going forward though, it's hard to say whether that will be the case.
Is it significant enough?
Did enough people search for it?
These are the types of questions advertisers are asking right now – and Google is remaining tight-lipped.
And what if you're a small practice that spends less than $1,000 per month on Google Ads? Will user searches be deemed "relevant" enough to show up?
The simple answer is: we don't know.
We don't know what Google will deem "important" and what they won't…because they won't tell us.
We don't know what percentage of our ad spend will be made invisible…because Google won't say.
One agency found that Google hid roughly 28% of their paid search budgets and 21% of their clicks.
If that number holds true across the board, that means for every $100k you spend on Google Ads, you only get visibility into $72,000 of it. And for every 100,000 clicks, you only get to see search term data for 79,000 of those clicks.
If you do paid advertising at all, this change is huge. And at this point, we just don't know what kind of impact this will have on our bottom line.
So it's clear this is a big deal. But what should your practice do about it?
Does Your Practice Advertise on Google? Here's What You Should Do
If your practice relies on Google Ads for patient volume, there are two things you should do going forward:
Keep checking the Search Terms Report
Expand your set of tools
If there's one thing I want to stress, it's this: even with this change, the Search Terms Report is not entirely useless.
It might not be as useful as it was earlier this year, but it is still a valuable source of data. This one change shouldn't cause you to jump ship and abandon Google Ads altogether.
But you do have to look with a more critical eye.
So keep checking on the Search Terms Report to see what it uncovers. In theory, if a significant number of users search for a term that you're missing in your account, it should show up in the report. So keep checking back and see what it uncovers.
But you should also seek to expand your set of tools for both paid and organic search.
It's true – no third-party tool is going to give you data that's as valuable as first-party, real-world data like Google can. But that doesn't mean those tools are useless.
Expanding your set of tools can still provide excellent ideas for organic and paid keywords you might be missing…and using several tools in conjunction with each other can help you combine data sources and get a better, more holistic picture of the right keywords to target.
Tools like Ahrefs, SEMRush, and others can help you supplement the data Google gives you and give you a much more comprehensive picture.
So while the Search Terms Report is changing, all is not lost – you just have to look a little more closely.
Next time…
Well, that's all for this week's episode of the Medical Marketing Podcast – thanks for tuning in.
You can subscribe to The Medical Marketing Podcast for free on Apple Podcasts, Spotify, or wherever you get your podcasts. And if you like the show, let us know by writing a review on Apple Podcasts – we'll have a link in the show notes.
If you want more practice marketing resources, check out our website at www.messenger.md. We're always sharing helpful tips and know-how to help you improve your practice marketing, grow revenue, and take your patient experience to the next level.
That's all for today's episode – I'm Crawford Ifland. See you next time.