Make a positive, lasting impression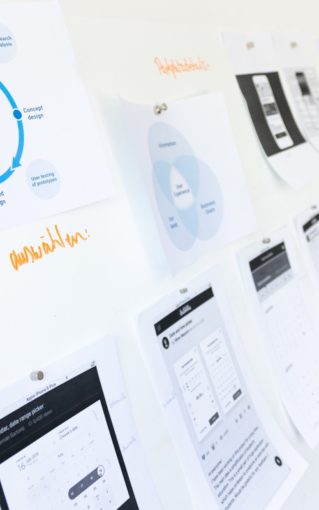 Make a lasting impression
The medical industry can be a crowded one. Unless your practice stands out with a unique logo and fresh brand identity, you're likely to get lost in the crowd.
We work to make every brand we touch more:
Clear
Whether you realize it or not, you already have a brand. But does anyone get it? Is it simple? Does anyone know what you stand for? We help tell your story in a way that simplifies the complex and helps everyone who touches your brand "get it."
Known
If you're not known, nothing else really matters. For your brand to be strong, it must have a following. We're talking raving fans – the kind who come back again and again. The kind who think about you first. But first, they have to know you.
Compelling
This is the flip side of clarity. Simple? Yes. Boring? No. Brands have to touch people. They have to establish an emotional connection, and do so in an engaging way. People have to care.
Understood
It's all about telling a good story – a story that's authentic, compelling, and simple. One that resonates and makes people want to know more, to take the first step and engage with you. They have to understand what you're about – in 30 seconds or less.
Consistent
Strong brands find ways to evolve and to surprise. But they do it an a consistent manner. We help you create expectations and deliver on them over and over again so your clear message and your compelling story never get old.
Unique
People hear a million stories every day. The very best ones are truly unique. You have to stand apart. You have to be different. You can't be just another choice – you have to be the choice.
"I wanted someone with the ability to build a brand image around a central theme. After discussing the concept with Messenger, they took my vision and made it a reality. This was hands-down one of the best professional interactions I've had and would highly recommend Messenger to any potential client."

Gary Wörtz, MD
Commonwealth Eye Surgery
Take the first step to building a better practice brand