Empire Eye and Laser Center
Empire Eye and Laser Center in Bakersfield, California needed a new website to better showcase their ophthalmic, oculoplastics offerings, and cataract surgery to potential patients. Their slogan, "Look Better, See Better" helped inform our approach – we created a new website that not only looked better than their previous one, but helped patients "see" them in a better light.
Duties
Discovery & Strategy
Web Design
Empire's old website was not responsive and hadn't been updated in several years. The few images they had on the site weren't very relevant, and most were pixelated. Overall, the site looked like it hadn't been cared for – the practice needed some help.
Empire needed to create a new website that would help them communicate a better story to their audience, but they wanted to convey a similar look and feel so that they wouldn't lose out on the powerful local brand they had worked so hard to build.
The Solution: A New Website
Messenger helped Empire Eye and Laser with a "re-brand" of their website, keeping a similar enough look and feel to maintain brand equity while bringing the website into the modern age.
By redesigning Empire's website to be responsive, they were able to capture a younger audience interested in LASIK procedures that were previously bouncing off the website because it wasn't mobile-friendly.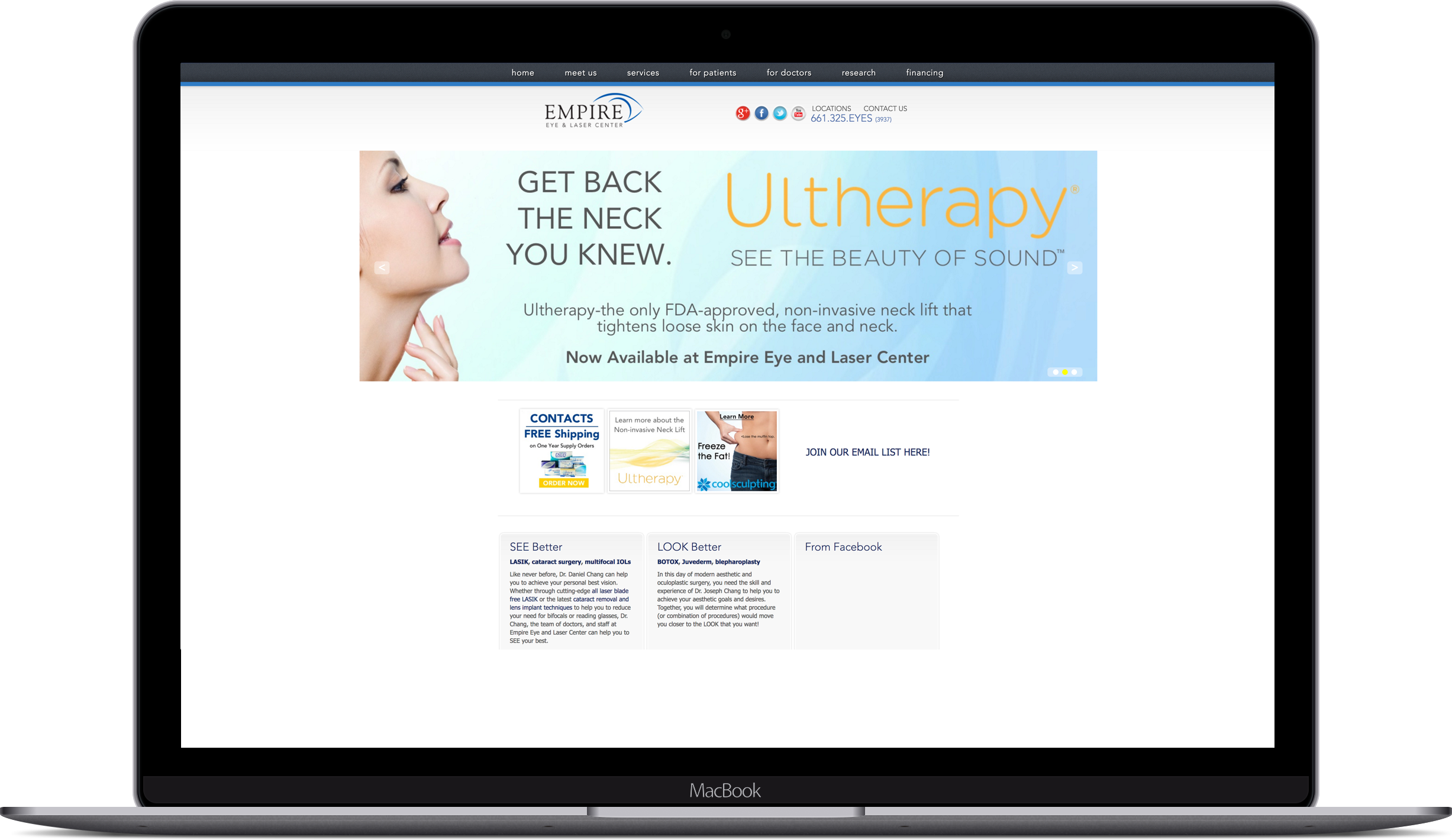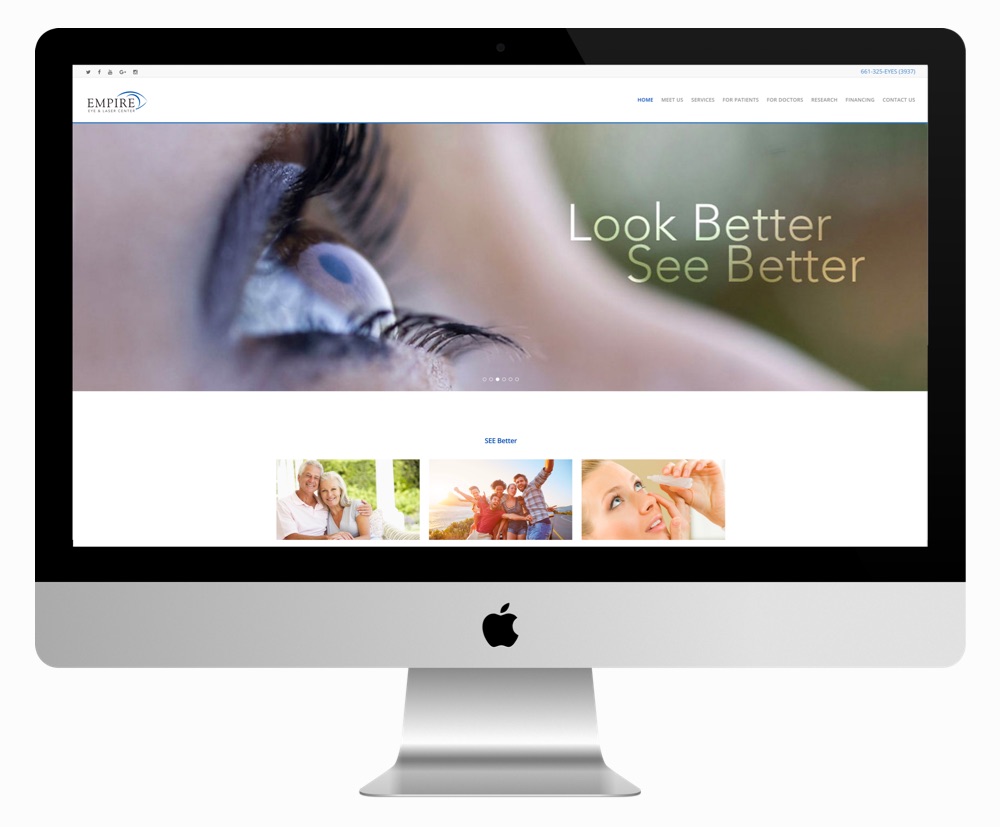 The Solution: Lead Generation
In addition to a new website, we helped Empire incentivize patients to share their information by crafting an email newsletter signup and other lead generation strategies, giving Empire new opportunities to connect with patients and build their audience.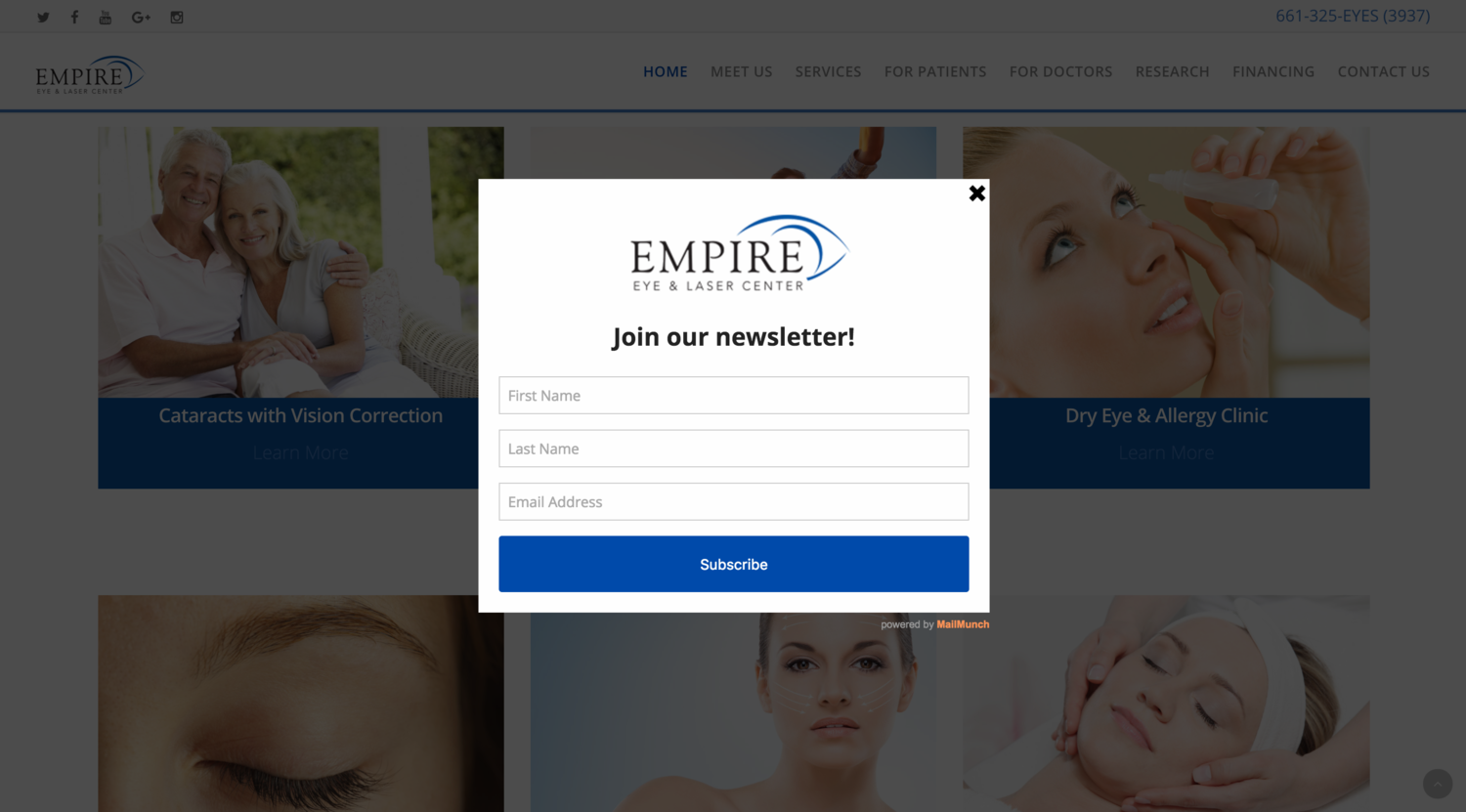 "Messenger has been a tremendous partner in developing and maintaining our website. From layout and design to hosting and updating, they have been and continue to be competent, responsive, and professional at every step along the way."

Daniel Chang, MD
Medical Director, Empire Eye and Laser Center
By redesigning their website to be responsive, we were able to help Empire Eye and Laser Center connect with a younger audience while maintaining the strong brand equity and local reputation they had worked so hard to build.
By implementing smart marketing lead generation strategies, we were able to help Dr. Chang at Empire Eye and Laser Center grow the practice's audience and reach more patients. All of this served to create a strong online presence and reputation, helping them grow their business and create a booming practice.
Take your practice to the next level with Messenger