Commonwealth Eye Surgery is one of the largest ophthalmic practices in Central Kentucky, thanks to a strong network of physician referrals, an incredible staff, and a state-of-the-art office and  surgery center. But while Commonwealth's physical presence was nothing short of extraordinary, their online presence left something to be desired. Commonwealth hired Messenger to re-design their website and usher their online presence into the digital age.
Duties
Discovery & Strategy
Web Design
Project Date
January 2017
While Commonwealth Eye Surgery had an impressive physical presence, it's online reputation needed some help. Their old website was out of date, with several different colors and fonts that didn't match their brand at all – it wasn't telling a cohesive story.
The challenge with this project was to manage Commonwealth's vast library of content. Not only does Commonwealth have a great number of surgical and ophthalmic services available, but their content library of videos and blog posts is vast, spanning back several years. Each piece of content had to be re-designed, not only to be made responsive, but also to conform to a more consistent brand message.
The Solution: A New Website
Messenger helped Commonwealth rebrand and redesign its website, taking it from a disorganized group of pages to a cohesive online experience with a consistent message.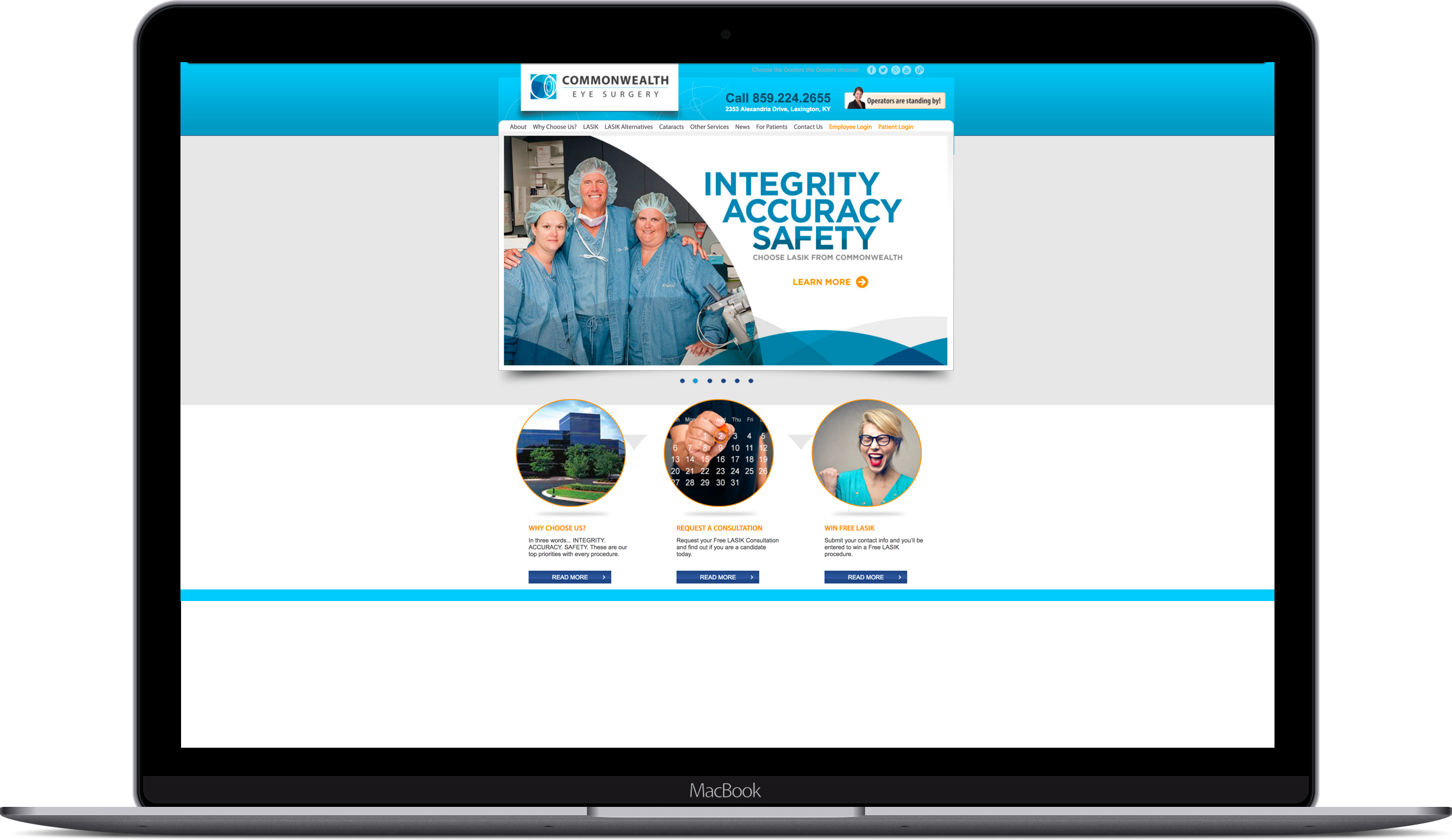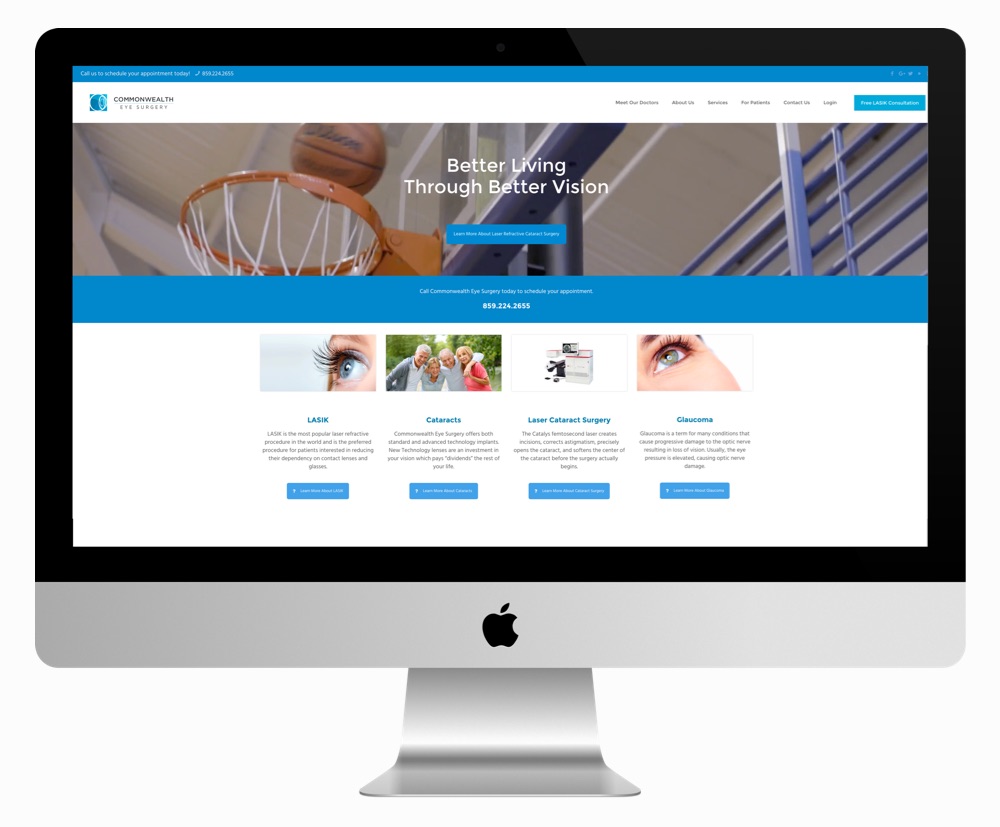 "Messenger took our vision for a brand image and made it a reality. I was amazed at the quality and the quick turnaround on our website – they have second to none response and customer service. This was hands-down one of the best professional interactions I've had and would highly recommend Messenger to any potential client."

Gary Wörtz, MD
Surgeon, Commonwealth Eye Surgery
By redesigning Commonwealth's website and bringing their vast resource and content library into the responsive age, we were able to help Commonwealth boost its marketing efforts and improve its online reputation. Doing so has helped Commonwealth grow their practice and further cement their reputation as being the premier vision group in Central Kentucky.
Take your practice to the next level with Messenger