Case Study
Omega Ophthalmics: A Revived Brand for a Novel Ophthalmic Technology
See how we helped Omega create a brand new website, promotional video, and marketing materials to reveal their novel technology to the world

375%
Increase in Traffic from Google Search
Omega Ophthalmics has developed a new, proprietary lens that will increase the number of "glasses free" post-surgery patients to over 90% by reducing the variables during surgery, revolutionizing a market that has not seen positive, disruptive change in over sixty years. Since the global intraocular lens market has steadily grown, the Omega Gemini Refractive CapsuleTM is well-positioned to become the new standard lens for cataract surgery.
By redesigning their website and having a promotional video, Omega was able to showcase its lens and get industry players interested in its technology. Before the new website was created, news of Omega's new lens was word-of-mouth only; now, their "reveal" and new marketing materials have attracted major interest from key parties in the ophthalmic, pharmaceutical, and high-technology industries.
Omega is continuing to inform the public and applicable industries about its new lens through public relations, investor relations, and a variety of speaking engagements and industry presentations, but they credit the new website, promotional video, and marketing materials as helping them get their story out into the world.
Website Design

User Experience Research
Custom Website Development
Conversion Rate Optimization
Page Speed Optimization
Brand Identity & Marketing Collateral

Discovery & Strategy
Brand Identity Direction
Video Storyboarding
Messaging & Positioning
Marketing Collateral Design
Healthcare Website Design
Omega Ophthalmics had operated in "stealth mode" for the past five years as they developed the design for their proprietary intraocular lens. Because the design was so novel, Omega needed to fly under the radar and not give too much information away.
While Omega had a website, it didn't contain many concrete details about their device. There were no photos, no patent information, and only some information about what the new lens was and what it could do for ophthalmology.
But Omega's story was much larger than that – their IOL is not only groundbreaking for ophthalmology in that it can control the X, Y, and Z-axes and keep the capsular bag open, but it has a variety of potential applications in other markets, including pharmaceuticals and virtual, augmented, and mixed reality.
The challenge for Omega was deciding how much to reveal – from photos to technical details, patent grants, and more. Omega received several patent grants during the website design process, so including technical details and photos of their design was key to their public reveal.
The reveal itself wasn't so simple, as Omega had a variety of audiences – ophthalmic, pharmaceutical, and high-technology. As such, we needed to craft a unique story for each of these audiences, as the Omega lens has a very unique application for each industry.
374% Increase in Users 375% Increase in Users from Google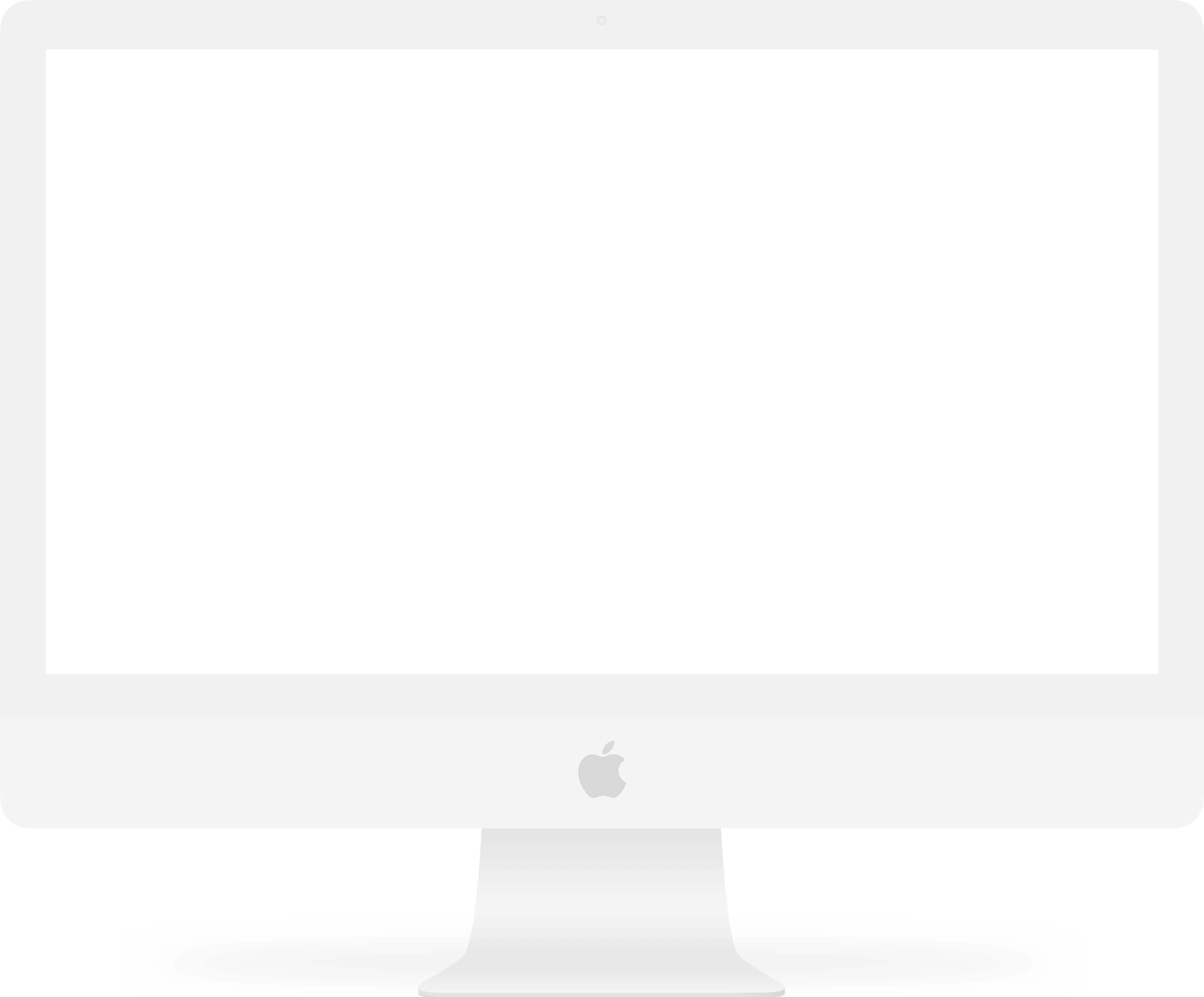 Promotional Video Production
Messenger helped Omega with their reveal strategy, which included a new website to showcase their IOL appropriately and consulting on their business goals. At the end of the day, Omega needed to present their device to the world, all the while framing their story appropriately to their many audiences.
While this wasn't an easy task, we settled on a new website that clearly presented the specific applications of the Omega lens to its many audiences and a promotional video that could encapsulate the entire Omega story in a few minutes.
We worked directly with Scientific Animations to storyboard and produce an animated short video to explain the Omega lens to the ophthalmic, pharmaceutical, and high-tech industries alike.
The design of the Omega lens itself was key to the creation of the website – we wanted the simplicity of the website to complement the simplicity of the IOL itself. Creating a high-resolution image of the Omega lens was key.
Scientific Animations came up with a high-resolution, three-dimensional image of the Omega lens that would become the cornerstone of the website and marketing materials.
20% Increase in Time on Page

Business Cards & Marketing Collateral

Since the new Omega website incorporated new design language and photos of the actual lens, we created new business cards and marketing materials for Omega to present a consistent, cohesive brand across all touchpoints.
This included the creation of Omega apparel for key company leaders to wear at industry networking events and speaking engagements.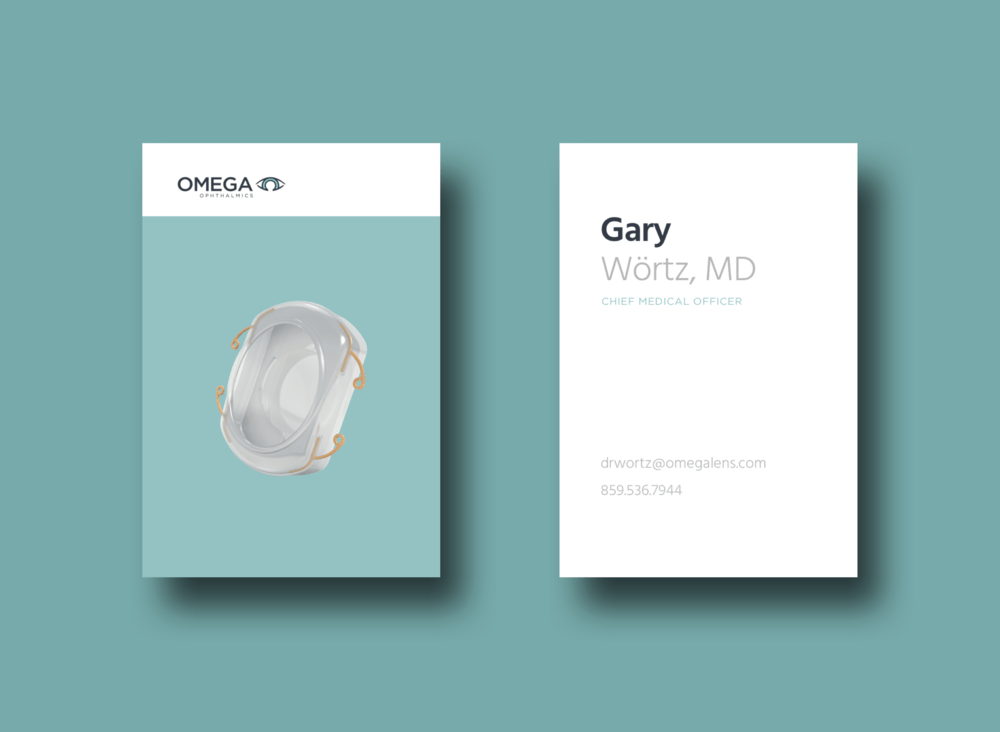 "Messenger took our vision for a brand image and made it a reality. I was amazed at the quality and the quick turnaround on our website – they have second to none response and customer service. This was hands-down one of the best professional interactions I've had and would highly recommend Messenger to any potential client."

Gary Wörtz, MD
Chief Medical Officer, Omega Ophthalmics
Let's Talk
If you're interested in starting a conversation about growing your practice, contact us here. We'd love to talk with you.