You probably have a personal Facebook account, but are you harnessing the power of the popular social network for your ophthalmic practice?
Here are a few tips that address how to make the most of Facebook as an ophthalmologist:
---
Be active
While you won't post on Facebook as frequently as you might tweet, there's nothing worse than a profile that's inactive. Post at least 3x per week, and vary the content. For Facebook articles from other sources, videos (both your own and others'), and links to other websites work best.
Posting content from your own website? Use OpenGraph.
If you're posting content from your own website, make sure that you have added the correct OpenGraph code so that your content appears the best it can on Facebook.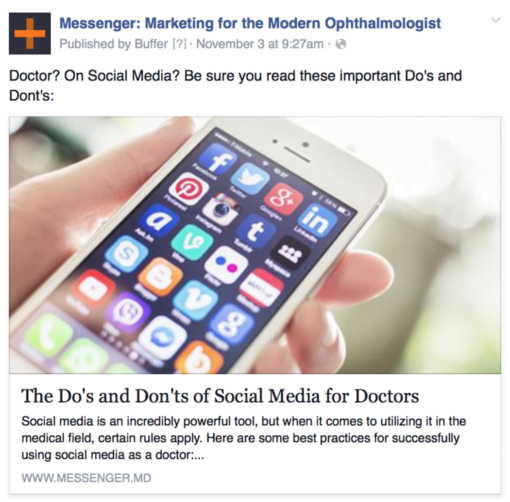 OpenGraph enables any web page to become a rich object in a social graph. For instance, OpenGraph is used on Facebook to allow any web page to have the same functionality as any other object on Facebook.
OpenGraph takes boring links and grabs content from the webpage so that a rich preview is shown on each Facebook post:
To learn more about the OpenGraph Protocol, visit the OpenGraph website.
Take advantage of Facebook's information section
Facebook has quite the robust information section, which allows you to showcase almost every aspect of your practice, including categories, subcategories, address and contact information, when your practice was founded, aware you've received, and the like. The more information you include, the more chances your patients will have to find you, and the better your SEO will be.
Related: How Physicians Can Utilize Social Media
Make the most of your time by scheduling posts
But how on earth can you have time to manage a successful social media presence and still see patients, you say? In order to do both, you'll need to set aside some time weekly to play out your strategy, and take a few minutes (preferably each morning) to execute it. Buffer is a great tool for scheduling posts – it will help you post to multiple platforms at once, optimize each post, and even analyze when the best times of day are to publish content online.
We have used Buffer and other tools at Messenger to schedule posts and grow our social audiences from nothing to reaching thousands in just over a month.
Show off your space! Photos are great material for Facebook posts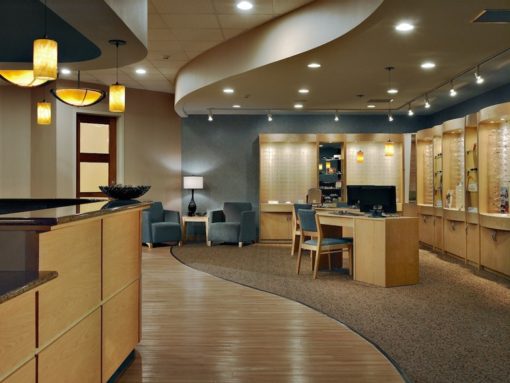 Photos are great material for Facebook posts, so don't be afraid to show off your space! Be sure to use real photos of your office and waiting rooms, but don't overdo it – a few photos of your space should do the trick.
Also, try making your cover photo a photo of your office – cover and profile pictures often see higher engagement and more exposure.
Use Facebook as a tool for patients to get to know your staff
Facebook can be an incredibly useful behind-the-scenes tool for educating patients – and not just about medical issues and the solutions you offer, but also about the people who offer them! Use Facebook as a tool for highlighting your physicians and staff. People love getting to know the people they'll be working with, so don't be afraid to share a few interesting things bout the people that make your practice to wonderful.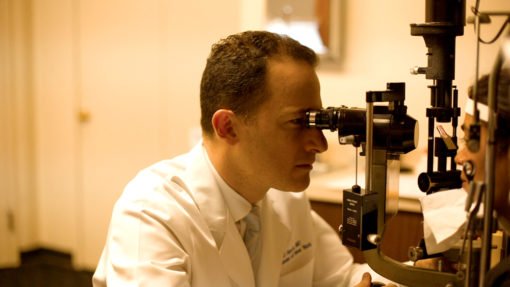 Add an address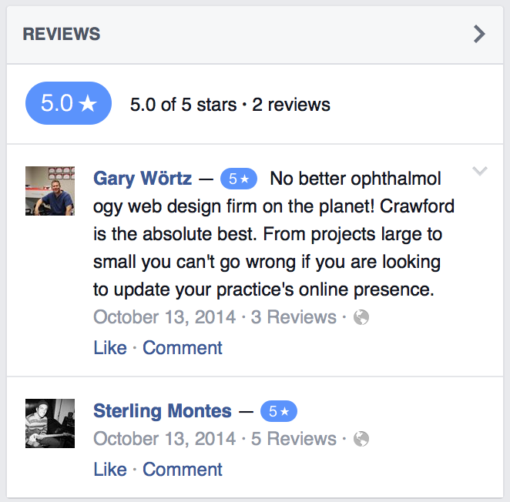 This might seem like a no-brainer, but if you're representing your practice on Facebook, an address is crucial. But I already have my address on my website or in my cover photo, you say. Well, that's not a bad thing, but here's a little-known fact: including your physical address on your Facebook page categorizes you as a local business, which is the only way to enable check-ins and ratings on your page. If you want that ever-so-illustrious 5-star rating next to your page name, add an address.
Leverage video content, even if it's just a little bit
Video can be scary sometimes, especially if you don't have the necessary equipment or the funds to hire a video production agency. When it comes to promotional and explainer videos, those things really matter…but as it pertains to social media updates on Facebook, the iPhone in your pocket will do just fine. Leverage the power of video by posting update, behind-the-scenes content, and answering questions occasionally – it's a great way to foster engagement.